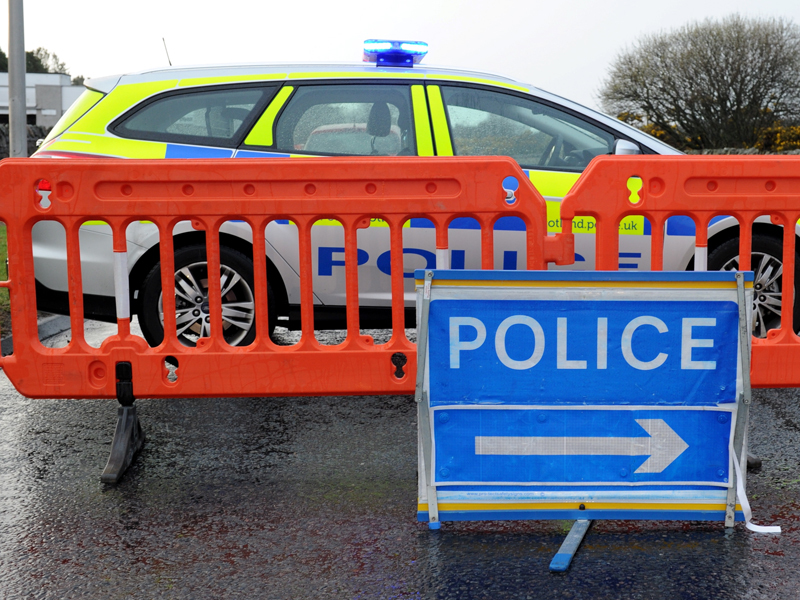 A spate of motorcycle accidents across the north-east that left one person dead and six seriously injured has prompted safety warnings from police.
There were 12 crashes in six days last week, one of which, on the A947 Aberdeen to Banff road near Fyvie claimed the life of aspiring musician Craig Baxter, of Banff.
Sergeant Neil Morrison, of the Aberdeenshire and Moray roads policing department, has urged drivers to be more aware of motorcyclists.
He also stressed the importance of bikers taking time to get used to the roads after the winter months.
"Drivers need to be mindful of the increased number of motorcycles on the roads and take extra care, checking and re-checking for motorcyclists when emerging from junctions or carrying out any manoeuvres, particularly overtakes," he said.
"With the onset of better weather, the number of motorcyclists taking to the road will undoubtedly increase and it is imperative that those returning to the road following the winter months take time to reacquaint themselves with the handling capabilities of their machine."
The circumstances of each crash last week differed, but officers said rider error or driver error, or a combination of both, were contributory factors in each accident.
Sgt Morrison said: "In no way are we looking to spoil the enjoyment and freedom achieved through motorcycling but merely wish to reinforce the safety message of riding responsibly and within your individual capabilities."
The spate of incidents followed the police launch of Operation Cedar in Aberdeenshire and Moray.
The road safety campaign highlights the need for all road users to take more care on the roads.
Sgt Morrison added: "Police Scotland's overarching focus is 'Keeping People Safe', and to achieve this I cannot stress enough the influence other motorists have in reducing the number of riders killed and seriously injured on our roads.
"Being aware of motorcyclists and taking that bit longer when clearing junctions or overtaking can only have a positive outcome for all concerned. Put simply – 'Think Bike, Think Biker'."