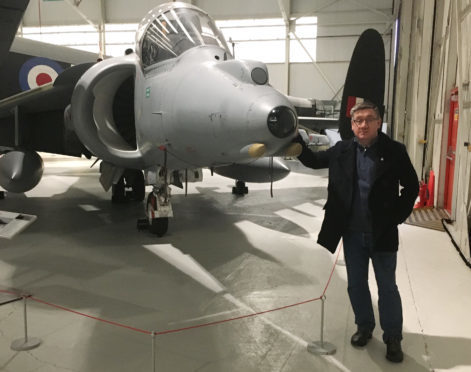 A man who first started giving blood 39 years ago when he was a student will be honoured at a special ceremony in Aberdeen next week – for making his 300th donation.
Tony Carlin was 18 when he spotted a poster asking for donations during Rag Week at university in Glasgow.
Now aged 57 and living in Oldmeldrum, Mr Carlin will be awarded with a certificate to mark his 300th donation.
He said: "I've been going on average once every month, but there have been a few periods where I was unable to donate – when I was in Germany throughout the CJD scandal for example.
"I started by donating blood, but when I was aged 30, one of my very close cousins was diagnosed with leukaemia, so I started giving platelets and plasma instead."
Mr Carlin said this type of donation can be done more frequently as it takes less time for the body to recover.
He said: "You get hooked up to what is like a dialysis machine.
"The blood is spun in a centrifuge and the platelets and plasma are removed – you get your blood back – so you don't have to wait for recovery.
"I was once asked to come in to donate to a lady, with the same tissue match as myself, who had suffered serious burns – but apart from that I never know where my donations go to. I just like to know that I am helping out someone."
Mr Carlin will be joined by 159 others at The Donor Award Ceremony, organised by the Scottish Blood Donor Association, at the Beach Ballroom on Tuesday.
Head of donor services orth, Deborah McNaughton, said: "This year we celebrate the efforts of 160 dedicated individuals, who will be collecting awards for 50, 75, 100, 125, 150, 200, 250 and 300 donations.
"Many donors will have taken years, perhaps decades to achieve this, and it's our honour to present them with their awards as a token of our appreciation for all they have given to Scottish healthcare."
There will be a community donating session in Inverurie on Sunday, May 27 at the Garioch Sports Centre.