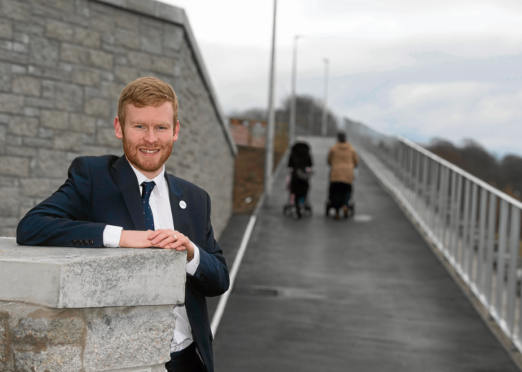 Council chiefs are preparing plans to boost Aberdeen city centre's population by more than 20% in less than 20 years time.
The local authority's regeneration spokesman Ross Grant said the plan was to attract 3,000 more people to live in the area as part of the authority's 25-year City Centre Masterplan launched in 2013.
But they are waiting on a report from real estate firm Savills which was commissioned to identify ways to help draw people back into the heart of Aberdeen.
New housing developments would have to be created and other unused buildings brought back to life on major shopping streets such as Union Street and George Street.
There are currently about 16,500 residents living in the central area.
It is understood that plans are being drawn up to once again investigate partial pedestrianisation of parts of Union Street after the completion of the £750million Aberdeen bypass – a key plank of the masterplan vision when it was first unveiled.
However, opposition councillors have criticised the length of time it has taken the council to get a report – with the funding for the study agreed in 2016.
Aberdeen Labour councillor Mr Grant said: "The masterplan states that 'the city centre residential population will increase in proportion to other areas of the city with high quality housing developments' and aims to help widen the choice of housing so that a more diverse population in terms of age, income and lifestyle can enjoy an urban lifestyle.
"In order to promote the city centre as a desirable proposition to prospective buyers, occupiers and developers, the Masterplan also looks to create new and distinctive housing opportunities in terms of setting and scale.
"To inform this work, the council commissioned a study from real estate specialists Savills, which consulted with residents and stakeholders to identify ways to help draw people back into the heart of the city. A report is expected to be considered by councillors later this year."
But opposition SNP leader Stephen Flynn said: "There will be a collective sigh from the people of Aberdeen when they realise that this work is massively overdue, with funds for a study first agreed in 2016.
"Ultimately, based on the comments from their spokesperson, people will be wondering why the administration bothered to spend public money on a delayed feasibility study when they seem to have already decided that they're going to press ahead with this."