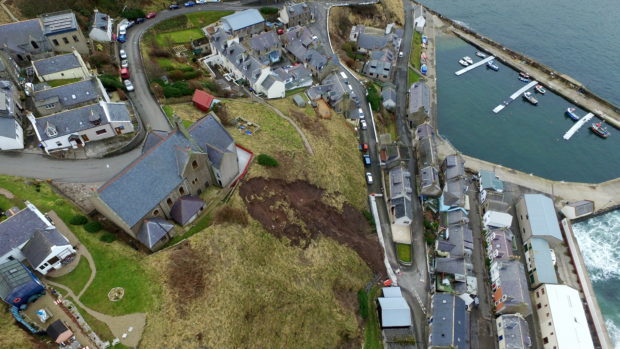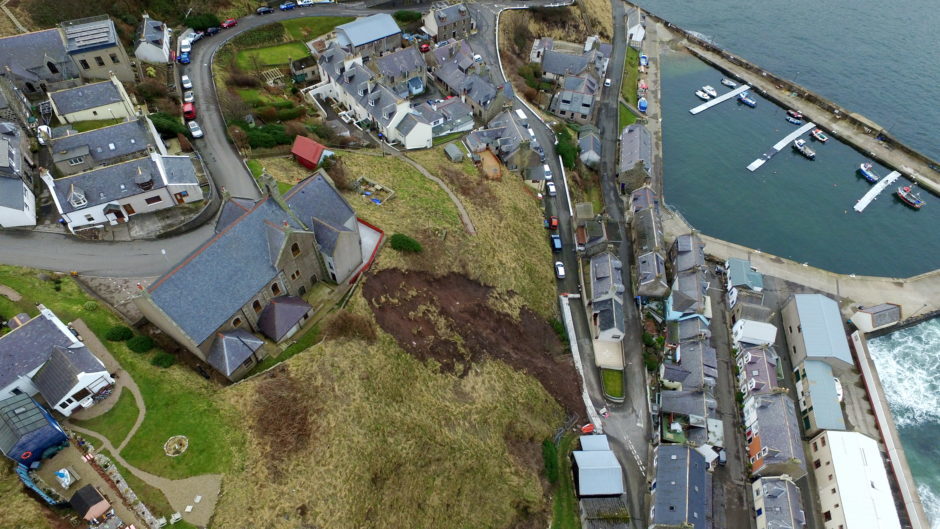 Eight weeks are now all that stand between a tiny north-east community and relief from the hugely damaging effects of a major landslip.
Work to secure the crumbling cliff face above Gardenstown's Harbour Road will begin next week following months of disruption.
It is hoped the crucial repairs can be completed within two months, enabling the village to return to normality at last.
The cliff face on Harbour Road – which has prevented access by car to large parts of the community since December – will be stabilised with a mesh covering.
Huge 19-foot-long soil nails will be driven into the embankment to keep the covering in place.
A more substantial solution may cost millions of pounds.
Ahead of the initial repair work, a monitoring system linked to temporary traffic lights is being introduced by specialist contractor Bam Ritchie and will be in place on Monday.
Aberdeenshire Council has cautioned that the cliff face is still susceptible to poor weather and warned that access cannot be guaranteed.
Once complete, however, it should be possible for the road to fully reopen.
Gardenstown residents were told about the move at a private meeting on Monday night.
Steve Woodward runs three holiday cottages in the village and was at the briefing.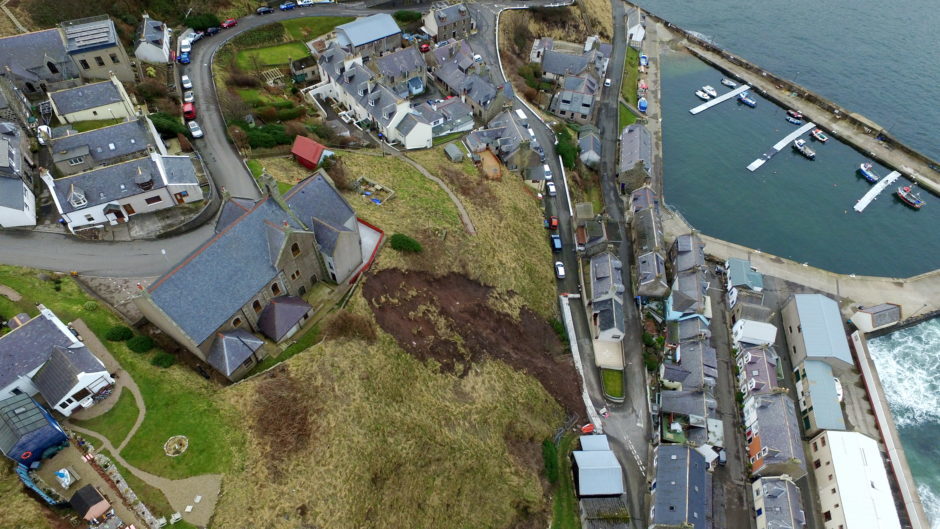 He said: "Let's hope it all comes to pass and is accomplished in a good time scale.
"It is definitely positive and we are just looking forward to the contractors starting on Monday.
"Hopefully five days after that the road will be open.
"Locals just want to be able to get about their business."
Troup councillor Hamish Partridge welcomed the timetable, but said he had hoped for action that would help the coastal community straight away.
He said: "It is a welcome sign that we have got a programme of works and a timescale, but my concern is it that we need the road opened now.
"This timetable is fine but does not help the village immediately."
Philip McKay, Aberdeenshire Council's heads of roads, said the traffic light slope monitoring system would be in place for the "entire duration" of the project.
He also warned that cliff face was still "susceptible" to the elements and that the council may yet be forced to introduce further restrictions on Harbour Road.
Mr McKay said: "Unfortunately, even with this system in place, road openings cannot be guaranteed as the slope will still be susceptible to periods of poor weather and this may result in further restrictions having to be put in place.
"Clearly this is a dynamic and complex situation, so there may also be factors outwith our control which determine whether the road is open or closed as work progresses, but we will continue to communicate closely with the community."