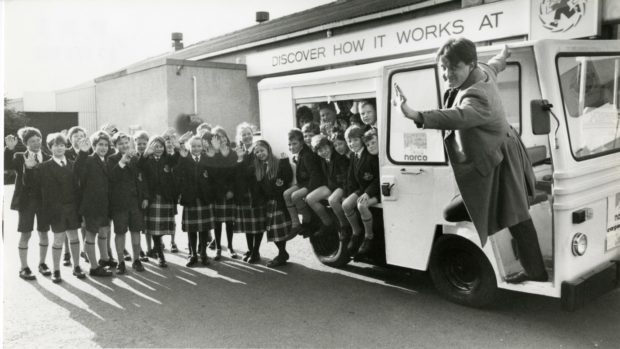 Aberdeen Science Centre is calling for people to submit photographs and memorabilia of visits throughout the years.
The 'From Satrosphere and Beyond' campaign comes as the centre marks its 30th anniversary and prepares for major redevelopments.
Chief Executive Liz Hodge said "The centre has had a rich and varied history since it was established in 1988, creating lots of fond memories for so many young people in this area.
"We feel this should be celebrated as we take the next step in this exciting journey."
The £4.7million redevelopment project will almost double the centre's current floor space and building an upper floor, with the changes to be completed by autumn 2019.
The Aberdeen Science Centre first opened its doors on Justice Mill Lane as Satrosphere in 1989 before moving to Constitution Street.
Since the, it has played a major part in generations of North East childhoods through decades of school and family visits.
"As we start to prepare for our temporary relocation we've come across some great finds in the archives which show the large numbers of people who have interacted with the centre over the years," Ms Hodge said.
"We would be delighted if people wanted to share their memories as part of this campaign."
Files can be scanned and sent digitally to lynsey.ross@asc.scot, sent by post or dropped in at the centre seven days a week.