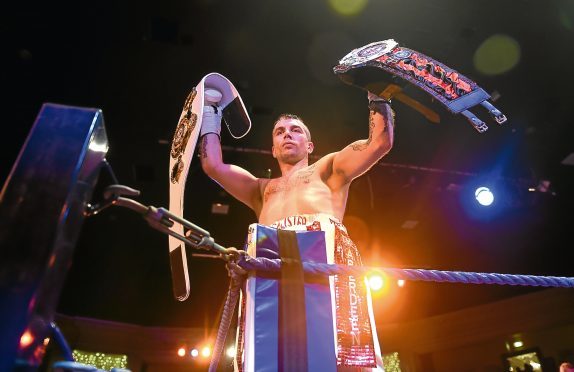 The family of a man left brain damaged after a brutal attack have urged the public to get behind boxer Lee McAllister's plans for an £8million health complex in Aberdeen.
Jordan Jones is currently being treated in a specialist facility in Glasgow following his attempted murder in February 2016.
But the 27-year-old's aunt Caroline Munro says he is being left to "vegetate" there, and that Mr McAllister's proposals could be the only way for him to get a new lease of life.
She said: "There are no places like this up here and we need one desperately for people's recovery."
The boxer is currently working on plans to build the Assassin Health and Fitness Village for disadvantaged people on a 26-acre site near the AWPR.
It will include a swimming pool, cafes, accommodation and a gym to help rehabilitate people with injuries and addictions, recovering cancer patients and disabilities.
Family friend Arlene Chisholm said: "Jordan would absolutely love the centre.
"He was a fitness fanatic so he would really benefit from something like this.
"It helped him recover when he was in Aberdeen and around family every day.
"If we can get him back up here it would be ideal."
Miss Munro added: "It's a breath of fresh air knowing there could be a place like this in Aberdeen."
In 2004, Mr McAllister was warned he might never walk again following a motorcycle accident in Crete.
The boxer suffered a broken jaw, had to have his badly-damaged spleen removed and required 100 stitches and a skin graft on his right thigh.
He said: "14 years on and I'm still fighting.
"If the individual has got the drive and determination then we can help them through rehabilitation."
Mr McAllister is pledging to push people "to the limit" to get them back on their feet, but with a focus on social skills and nutrition as well as fitness.
"We will do everything from start to finish – from the morning until we tuck them into bed at night," he said.
"We are trying to do this all under one roof and keep everyone together so no-one feels left out."
McAllister is currently working on a planning application.