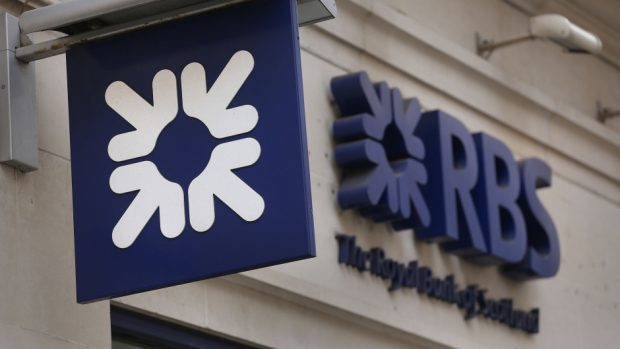 The Scottish Parliament will host a meeting today to scrutinise the closures of banks in the north-east.
More than a third of Scotland's banks have closed since 2010, and now Parliament's economy, jobs and fair work committee will meet with local businesses and customers who can "speak out" about the effect it has had on them.
They will meet this afternoon in Mintlaw.
In figures released by the Office of National Statistics, the north-east – alongside Moray, Dumfries and Galloway, and Falkirk – has lost at least 20% of its banks.
RBS slammed for plans to offer Turriff residents banking facilities for just 45 minutes a week
The Royal Bank of Scotland (RBS), which last year unveiled plans to close 62 branches in Scotland, including those in Turriff and Banff, suggested customers were moving to online alternatives over brick and mortar banks.
A spokesman said: "More and more of our customers are choosing to do their everyday banking online or on mobile.
"The decision to close branches is a difficult one and we understand this change can be hard for some customers."
The Press and Journal launched the Save Our Banks campaign to put pressure on RBS to rethink the move.
Clydesdale also shut branches across the north-east last year, including banks in Mintlaw, Fraserburgh, Aboyne, Stonehaven and Aberdeen.
At the time, the bank said it was restructuring how it operated to "respond to changes in the way customers want to bank with us".
Other branch closures have been blamed on the impact of the country's financial crisis and new regulatory costs which have hurt bank profits.
Today's meeting will determine what impact has been made on local economies and what can be done to help.
Gordon Lindhurst, the group's convener, said: "For Scotland to lose more than a third of its banks in just seven years seems a staggering statistic.
"This inquiry will work to respond to significant public concern that the impact of closures is felt most in places where no viable alternative exists."
Ahead of their visit, locals were asked to submit written comments and questions to the committee, which will be discussed later today.
"The committee wants to know what can be done to help remedy a seemingly relentless decline in Scotland's banks," Mr Lindhurst added.
"Crucially, what are the alternatives that can help support local businesses and communities, and enable them to thrive for the benefit of all?"
As well as the written responses today, the committee will hear views and opinions from a range of organisations and individuals at formal committee meetings at the Scottish Parliament from April 2018.
A report based on these meetings is set to be published in the summer.