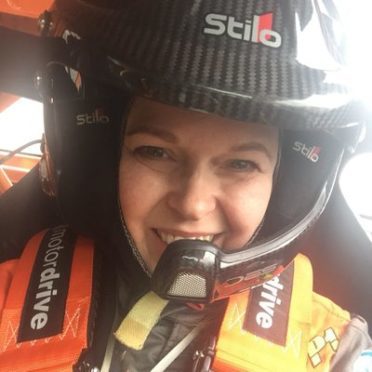 A navigator in a rally car was taken to hospital after her vehicle plunged down an embankment during a north-east race.
Paula Swinscoe, who lives in Lancashire, was co-driver for Garry Pearson, from Duns in the south of Scotland, at the weekend's Speyside Stages event.
However, the duo's race came to a premature end when their Ford Fiesta crashed on a woodland section near Gartly, south of Huntly.
Last night, Mr Pearson was able to return home to his home in the Scottish Borders while Mrs Swinscoe after being taken to Aberdeen Royal Infirmary for overnight scans.
The pairing were among the pre-race favourites for the event after the Duns driver won the race two years ago. However, they missed the season opener, the Snowman Rally in Inverness, due to an injury to his leg.
Saturday's Speyside race was the first time the driver had competed for 12 months.
A marshal on the course saw the car lose control on the stage as it dropped out of sight before coming to rest in trees.
It is understood that Mr Pearson was able to get out of the vehicle himself so that he could help raise the alarm.
Last night, clerk of the course, Neil Shanks, explained that the event provided its own emergency services for accidents and relief had followed a pre-prepared plan.
He said: "These incidents are very rare but we always prepare for the worst-case scenario. We have all the medical services on site at every stage with a doctor and recovery vehicle.
"The accident was witnessed by a marshal and we sent an ambulance and doctor directly there as soon as possible so they could get the best possible care.
"We have a pre-arranged plan for these kinds of situations and it swung into action as quickly as possible."
The Speyside Stages event is one of the most popular on the Scottish Rally Championship calendar and begins with a spectacular stage in Elgin's Cooper Park, which attracts hundreds of spectators.