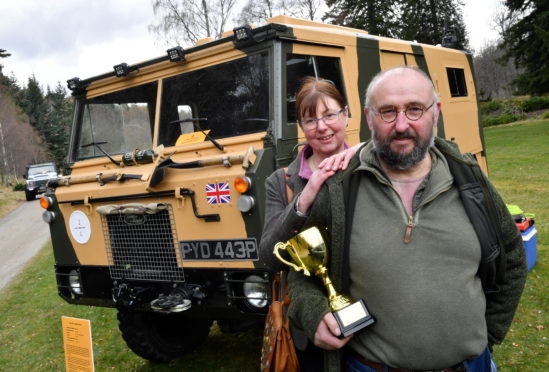 Land Rover owners have paraded their prized vehicles around the same stunning scenery as the Queen enjoys when driving her own around her Scottish home.
About 150 Land Rovers descended on Balmoral Castle and Estate yesterday for a celebration of the four-wheel drive favoured by the monarch. Among the most notable on display at the Aberdeenshire landmark was a military vehicle used to save lives during the first Gulf War.
The 101 Forward Control, belonging to Aberchirder man Ted Riley, won a "beauty contest" to honour the most eye- catching Land Rover.
Mr Riley, who restores vintage cars professionally, explained its fascinating history.
He said: "It is one of only 120 radio body Forward Controls made, and nine of them were sent to the Middle East.
"It is equipped with a device which detects chemical, biological and nuclear warfare and warned troops about any antigens in the air. I bought it just before Christmas, and went down to Lincolnshire to pick it up."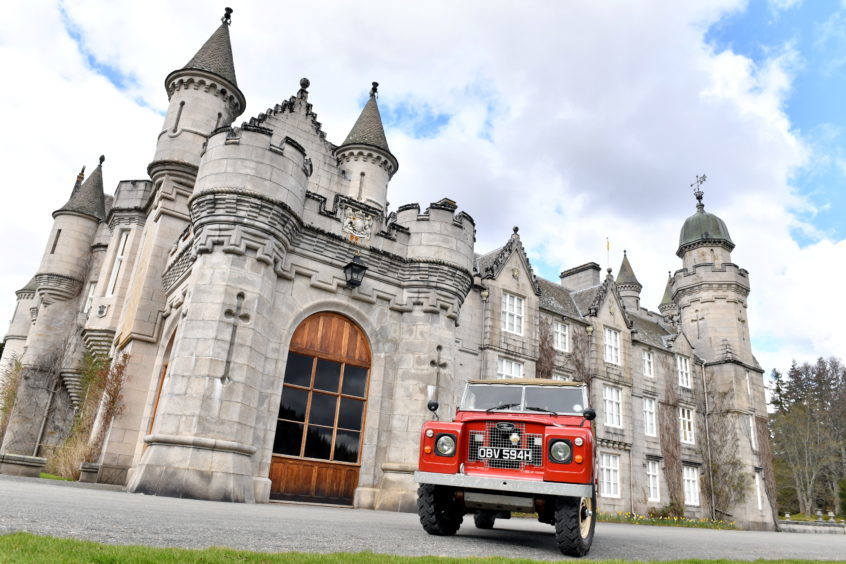 Volunteers from the Braemar Mountain Rescue Team also brought along some of their gleaming blue fleet, used in lifesaving operations in the Cairngorm National Park.
Balmoral's visitor enterprise manager, Garry Marsden, said more Land Rover owners had attended than he had expected.
He added: "It was great weather for it, and people seemed to enjoy their rides to get here and around the estate.
"We had some quite unusual vehicles, there was a steam-powered Land Rover which was one of a kind.
"It had to be towed in as it cannot yet be legally driven on the roads," added Mr Marsden. "We will certainly be looking to see if we can do something similar next year."
While most of the vehicles were parked up to be inspected by fellow aficionados, some owners took the opportunity to tour the grounds.
Two groups of 10 cars were led in a convoy for three hours.Later this year, an exhibition looking at the history of the Land Rover is being staged at Balmoral.
Land Rover holds a royal warrant as supplier to the royal household, a relationship that dates back to 1948 when King George VI viewed the original vehicle.
It is the only car manufacturer to hold all three royal warrants from the Queen, Prince Philip and Prince Charles.