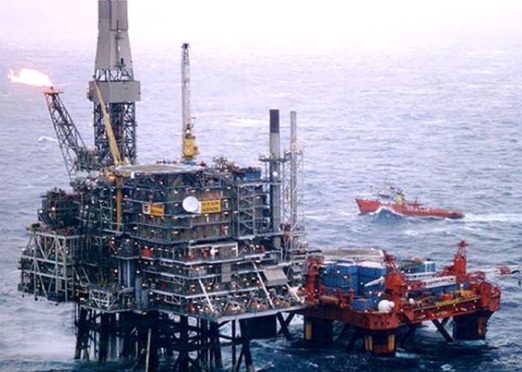 A North Sea oil platform shut down following concerns about a gas leak has now resumed operations.
Production on the Alba Northern, which belongs to American oil giants Chevron, was halted on Saturday night and remained on hold on Sunday.
The Health and Safety Executive confirmed that inquiries had been undertaken following reports of "gassy bubbles" appearing on the surface of the water beside the platform, which sits 130 miles north-east of Aberdeen.
But on Monday, Chevron announced that no evidence of a gas leak had been found during tests.
And following a "controlled restart", the firm yesterday said that work had returned to normal.
A spokeswoman said: "The Alba Northern Platform is operating normally following a precautionary shutdown of operations.
"Chevron found no evidence of a natural gas leak, and determined the source of the bubbles was air in the permitted produced water discharge."
Produced water is an industry term used to describe water produced as a by-product along with the oil and gas.