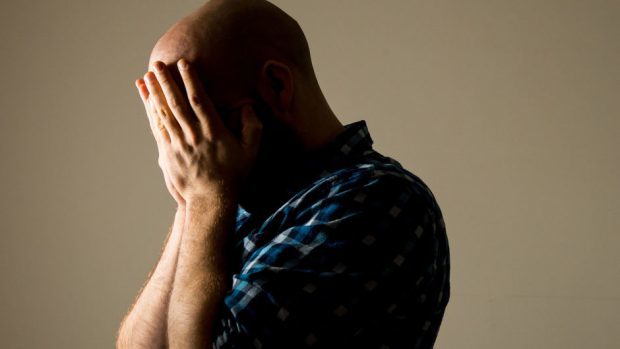 Stressed city council staff called in sick with psychological illness almost 80 times in just one month this year, leading unions to blame their struggles on local authority cutbacks.
The number of instances of people absent for psychological reasons, including stress and depression, increased from 51 in December to 77 in February.
In January, 2016 there were 33 off on long term sick leave.
A council report says that the increase is" not unusual" and "to be expected" due to the darker, winter months.
Last night union chiefs and opposition politicians, however, said the increase was down to council cuts – and predicted rates would get worse as a massive restructure of the organisation takes hold.
As part of a new Target Operating Model (TOM) council chiefs are looking to trim £125 million from budgets in just five years.
The ruling Conservative, Aberdeen Labour and Independent alliance has insisted there will be no compulsory redundancies.
But up to 370 posts will be affected – made up of unfilled, vacant posts, voluntary severance and early retirement.
Since 2015 the council have put on courses in the likes of alternative therapies, pilates, yoga, tai chi and mindfulness to bring down absence rates.
These courses are paid for individually by staff using them.
Despite such efforts, the overall average days lost per council employee per year is 9.7 compared to a UK average of 4.3.
Kenny Luke, Unison branch secretary, said: "Given the very low morale at Aberdeen City Council caused by the job cuts currently taking place, we would be very surprised if this wasn't contributing to an increase in stress, anxiety and mental health related absences."
Melanie Greenhalgh of the GMB union, said that managers were increasingly talking to staff through email and not spotting mental health warning signs.
Unite's Tommy Campbell added that it was a "worrying time" for staff and called for further investigation.
Opposition SNP staff governance spokesman David Cameron, meanwhile, said: "There are real concerns that the uncertainty caused by the new target operating model has had a detrimental impact on staff sickness levels."
The council's staff governance vice convener Ryan Houghton said: "Any rise in absences is a cause for concern however there is traditionally a peak during winter months so this isn't surprising.
"It's good to see that proposals are being brought forward by officials to ensure both physical and mental wellbeing for employees.
"We have a duty of care to all those who work for the council and as an administration we take that seriously."