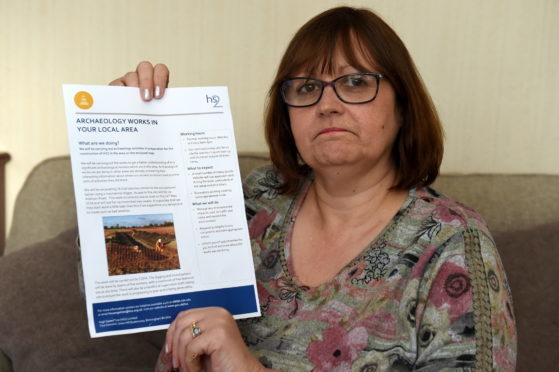 Bemused Aberdeen residents have been sent "utterly bizarre" letters informing them of major archaeological works – taking place in an English town nearly 500 miles from the Granite City.
The correspondence was sent out in envelopes personally addressed to the householders and is headed "archaeology works in your local area".
The research will be carried out around Calvert, Buckinghamshire, on May 14 ahead of the £56billion High Speed Two (HS2) project which will connect London to cities in Northern England by high speed rail.
102 things everyone in Aberdeen should know about the city and surrounding area: Part 1
It's not known how many letters have been sent but residents in the city centre, Ferryhill and Garthdee have complained about receiving them.
Last night Pauline Gerrard, of the city's Whinhill Gardens, said she worried about the cost to taxpayers of sending the correspondence and any confusion it may have caused.
She said: "My initial thought was 'great – archaeological work in Aberdeen' so I was a tad disappointed it's not here. I'm just concerned about elderly people who received the letter and how they might have reacted."
She has since written to Hs2 ltd – the arms-length company that is overseeing the project with the Department for Transport.
Aberdeen Central MSP Kevin Stewart said: "I think it's utterly bizarre that people in Aberdeen have received this letter and I expect my constituents will have been bemused to receive a letter telling them that HS2 works… are in their local area.
"It's a mistake that shows carelessness with resources, which is not something people will want to see in a £56 billion project.
"Given that HS2 is expected to hit Aberdeen's economy to the tune of £220 million, after the calls to extend the line to Scotland were turned down, this is simply adding insult to injury."
An HS2 spokesperson said:"Due to an administrative error some residents in Ferryhill, Aberdeen, have wrongly received information about HS2.
"This unfortunate technical error happened when generating postcodes for the distribution of these notifications.
"We are reviewing the processes around this system to ensure this doesn't happen again and we apologise for any confusion and inconvenience caused".