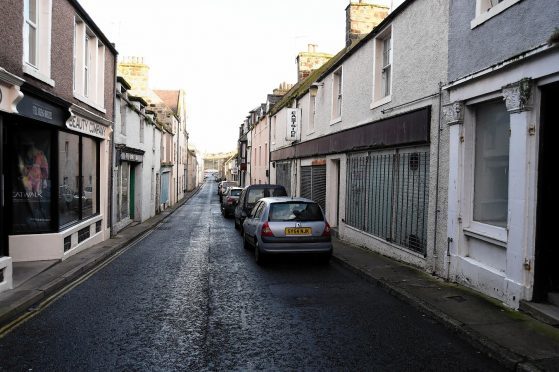 Tourism bosses will hold talks with business leaders in a bid to boost tourism in Banff.
Five meetings have been arranged with Visit Aberdeenshire and local businesses to discuss ways to improve visitor numbers in the area.
They will come up with ideas on how best to promote the town and the wider region.
Last night a spokesman for the tourism body said a plan was expected to be drawn up in June for the next stages.
He said: "There will be five events throughout May to identify how we can achieve our goals.
"So far we've had some really good ideas, but it will take some time to get them all together.
"Once we have collated all that information, it will define a clear way forward for us and which partners we need to engage with to deliver them, be that hotel associations or transport companies."
Five meetings have been arranged for this month with the next one taking place on May 24.
Invites for the meeting in Banff are in the process of being delivered.
For the last four years, Aberdeenshire Council has been making efforts to breathe new life into Banff's Bridge and Shore Street as part of its conservation area regeneration scheme (CARs).
Property owners in those areas are able to apply for funding of up to £10,000 to improve shop frontages and to repair historic buildings.
The scheme comes to an end next year, however, and now attentions have turned to how the region can best capitalise on the tourist trade within the new-look streets.
The region is already preparing to welcome tourists into the area for summer.
There are local village galas and other events such as the Portsoy Boat Festival, but this year will be the first for visitors travelling along on a new tourist route.
The North East 250 was launched in November with the road trip taking in the sights of Speyside, the Cairngorms, Royal Deeside, Aberdeen, the east coast and Moray.