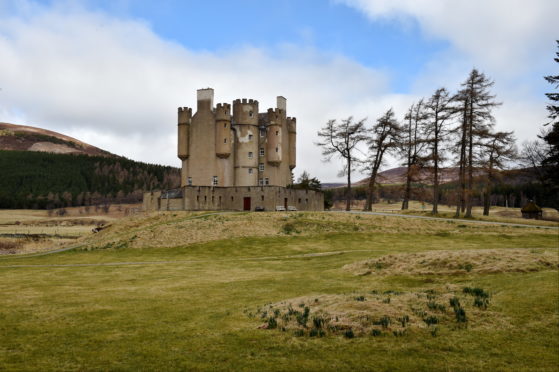 An historic 17th century castle in the heart of Royal Deeside needs to find £1.5 million for a much-needed revamp.
Braemar Castle may not enjoy the world renown status of the Queen's residence at neighbouring Balmoral, but the Grade-A listed property has a rich history spanning over 400 years.
The castle was gifted to Braemar Community Trust on a 50-year lease by owner Captain Alywne Farquharson, 16th laird of Invercauld and chief of Clan Farquharson, in 2007.
Built for the powerful Earls of Mar, its position controlled access through the Cairngorms to Strathspey, with the castle later becoming a key target during the Jacobite rebellions of the 17th and 18th centuries.
It is hoped the renovations will draw in more people visiting the royal trail and boost the economy of the village.
Doreen Wood of Braemar Community Ltd. said: "There is a great deal of affection and appreciation for the castle here. It is a really important asset for the village."
The Braemar Community Trust earlier raised £500,000 to repair the roof and chimneys using traditional techniques preserving the 18th century slates, But further investment is now needed to replace the unsightly and cracked cladding on the building.
Proposals have also been put forward to build a visitor centre with exhibition facilities on the site.
Funds are being sought from the Heritage Lottery fund and private subscription for the next round of work, and an appeal to Clan Farquharson will also be made.
It is the only community run castle in Scotland and the group relies on fundraising to pay for restoration projects.
"Our aim is to make a destination that will draw more people into the village, keep them here longer and support the economy of Braemar," said Mrs Wood.