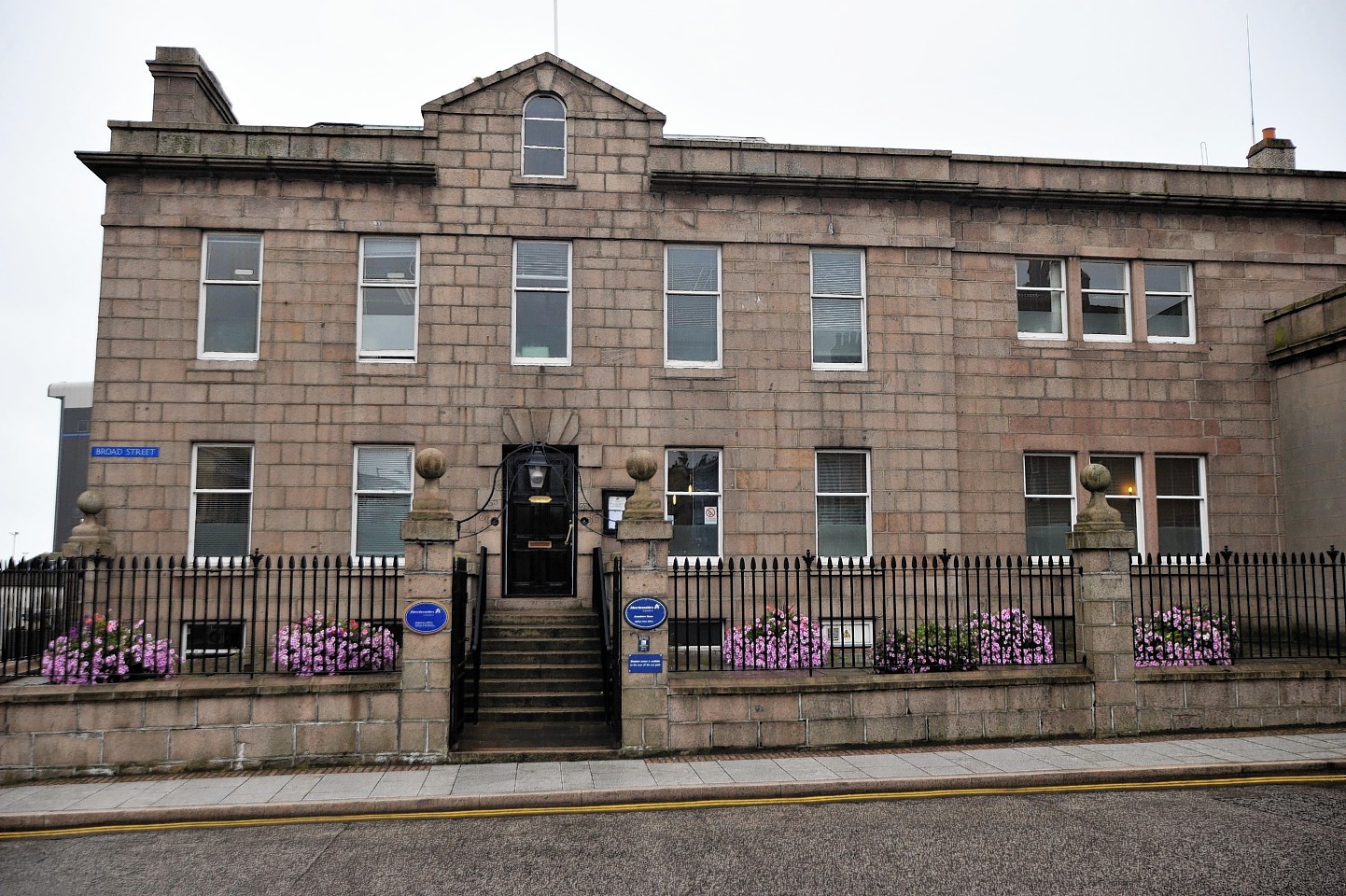 A former council headquarters was boarded-up last night after a trio of teenagers allegedly found a way in to cause extensive damage.
Arbuthnot House in Peterhead was abandoned by Aberdeenshire Council in 2014 when the authority's purpose-built Buchan House was opened just a few streets over.
The council has been offering the B-listed building for sale ever since, with officials inviting offers over £450,000.
Now, however, it has emerged police have been forced to attend the property to deal with an alleged break-in.
Three teenagers, who cannot be named due to legal reasons, have since been apprehended by officers.
Local councillors have raised concerns the building could become a target if it remained empty for an extended period.
One said he was aware it had been vandalised since its closure.
Peterhead's inspector, George Cordiner, said a team had been sent to Arbuthnot House at about 8pm on May 9 in relation to reports of youths at the premises and damage to the property.
"Inquiries were carried out and three male youths aged 13, 14 and 15 will be reported to the Youth Justice Management Unit as a result," he said.
Local councillor Dianne Beagrie said: "I'm glad that this issue was dealt with quickly.
"I look forward to seeing this building being developed in the near future."
Her fellow councillor, Alan Buchan, who owns a business nearby, added the building has been targeted by vandals since the council left.
"There's been vandalism at the back of Arbuthnot House for a while and it's something I have been raising with the council." he said.
"It's something that the council – across the whole area – has to deal with.
"We're trying to get it sold as quickly as we can, because we need a new tenant in there to hopefully brighten up that end of Broad Street which is starting to look a bit tired."
A spokesman for Aberdeenshire Council said the building had been "secure" before the reported break-in.
"Since then the site has again been secured," he said.
"The sale of this property will be concluded shortly."
Last year, it was revealed that taxpayers paying about £100,000 every year in rates to maintain council offices in Peterhead, like Arbuthnot House, despite them being closed.