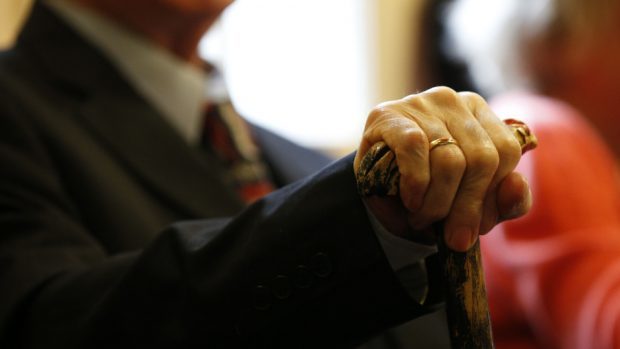 Dementia experts have claimed that smaller hospitals should do more to ensure a friendly environment for sufferers.
The Mental Welfare Commission has undertaken a survey of Scotland's community hospitals – many of which are situated in the NHS Grampian and NHS Highland areas.
Yesterday, the organisation published its findings and highlighted "issues with the dementia-friendliness of the environment, care planning, activities provision and staff training" in several facilities.
Its executive director, Kate Fearnley, said: "We are concerned there is a lack of focus on patients' needs, related to their dementia.
"More than half the patients we saw had been in a community hospital for a month or longer, meaning they are often spending long periods in an environment that may not be dementia-friendly."
However, she added that carers and patients were "generally positive about care and treatment".
About 90,000 people in Scotland have dementia and almost 300 sufferers were consulted as part of the study, along with 100 family carers.
The survey of 56 community hospitals carried out between June and September included nine facilities in the NHS Grampian region and 11 in NHS Highland – though each have 17 such venues.
One day room, which was not identified, was criticised as "looking like a storage room for chairs", with an uneven floor.
Five wards were described as "fairly unpleasant", while 16 "felt clinical".
And experts found that dementia-friendliness audits of the environment had only been carried out on a third of the wards.
Problems included poor signage, flooring which could increase the risk of falls, and a lack of contrasting colours for toilet seats and grab rails to assist people with dementia in using them.
The report also revealed that the old buildings used for many community hospitals posed "particular challenges".
But NHS Highland was praised for ensuring that bed rails were only used when necessary.
And the Turner Memorial Hospital in Keith was commended for offering patients a range of activities.
The report said: "We saw a range of activities, from therapets to patients having tablet computers and e-books.
"And we saw pupils from the secondary school come in weekly to help with activities."
It concluded: "The care and treatment provided is generally good, and community hospitals are valued by patients, and by carers.
"However, we identified a range of ways in which care and treatment and the environment could be improved."