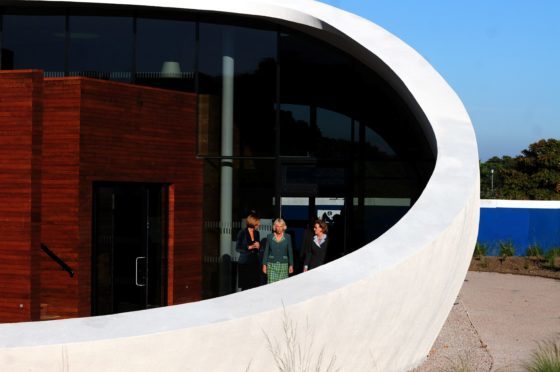 A £75,000 donation to a cancer support charity will ensure it can continue to offer free practical and emotional support to people living with or affected by the disease.
Energy company Apache North Sea has been supporting Maggie's Aberdeen since the charity opened its doors in the granite city five years ago.
Apache's Region vice president for the North Sea, Jon Graham said: "We are thrilled to be able to donate such a sizeable amount to Maggie's.
"We know how much it will assist with its annual running costs and support services.
"We are delighted to be able to contribute to allow the centre to continue providing support for so many in the north east."
Maggie's Aberdeen Centre, based at Aberdeen Royal Infirmary's Elizabeth Montgomerie Building, supports nearly 37,000 people with cancer and provides expert advice to family members and friends.
Fundraising manager Paula Cormack said: "Apache has been an outstanding supporter of Maggie's since day one and we are incredibly grateful for their generosity in this immensely valuable partnership.
"Without Apache's ongoing commitment Maggie's would not be here to offer our vital programme of cancer support."
Anyone who would like more information about Maggie's and its work should visit www.maggiescentres.org.