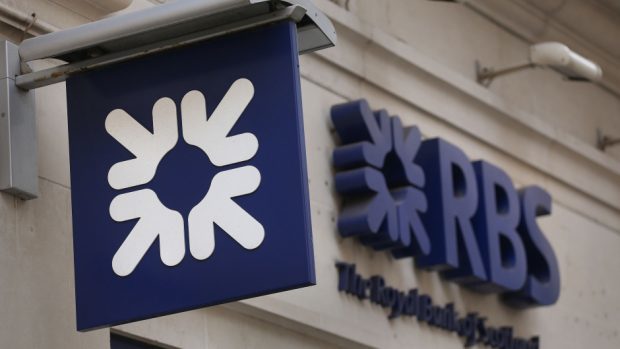 A group of councillors battling to save their local banks took their fight to Royal Bank of Scotland's door yesterday.
Banff councillor Glen Reynolds, Alastair Forsyth from Turriff and Macduff councillor Ross Cassie held talks with Les Matheson, the lender's head of retail banking.
Mr Matheson signed-off on 18 branch closures in the north and north-east, although outlets in Castebay on Barra, Beauly, Kyle, Tongue and Inverary have since been given a stay of execution until the end of the year.
The Aberdeenshire activists, who support the Press and Journal's Save Our Banks campaign, also handed over a petition against the closures in Banff, Ellon, Huntly and Turriff during the meeting in Edinburgh.
It came as CEO Ross McEwan and other board members were quizzed by RBS shareholders at the bank's annual meeting.
Mr Reynolds said they were "very lucky" to get the opportunity to hold talks with Mr Matheson.
He said: "We were very lucky to get the meeting we did.
"He disagreed with a lot of our points but we explained we were making them on behalf of our constituents.
"To be able to hand over the petition to the person who signed-off on the closures is a great result."
Mr Forsyth, a former Royal Bank of Scotland employee, said: "We are very fortunate to have a chat with Mr Matheson.
"What I take away from it is that RBS are aware there is a lot of public anxiety about the closures."
Royal Bank of Scotland said the branch closures were going ahead due to an increase in customers choosing to bank online rather than going to one of their outlets.
A spokesman for the lender did not comment on yesterday's talks between the councillors and their retail banking chief.
He said: "We understand closing a branch can be difficult for some customers and colleagues who work in these branches. It's not an easy decision.
"We have listened to customers, colleagues, communities and elected representatives and we have engaged and responded.
"The way our customers are banking is changing and it is important that we respond to that change.
"We recognise that every customer will have different banking needs and we are committed to ensuring all our customers receive the best possible service."