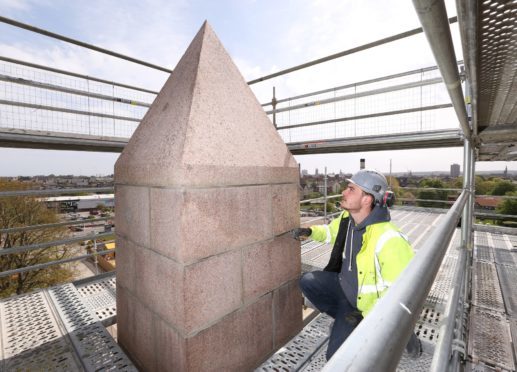 A granite monument dating back nearly 200 years has been restored as part of a new housing development.
The Forbes of Newe Obelisk was built in 1930 to commemorate the work of John and Charles Forbes, who contributed £10,000 – roughly £1million in modern day prices – towards the construction of what is now Royal Cornhill Hospital.
The renovated pink memorial was unveiled yesterday in its new home of Westburn Gardens, Berryden Road.
It was moved into a more prominent place by developer Barratt Homes as it was previously at risk of erosion.
Sales director Mike Cowie said: "We're very pleased to have reinstated the Forbes of Newe Obelisk in this striking spot where more people will be able to see it and our residents can enjoy having a piece of city heritage on their doorstep."