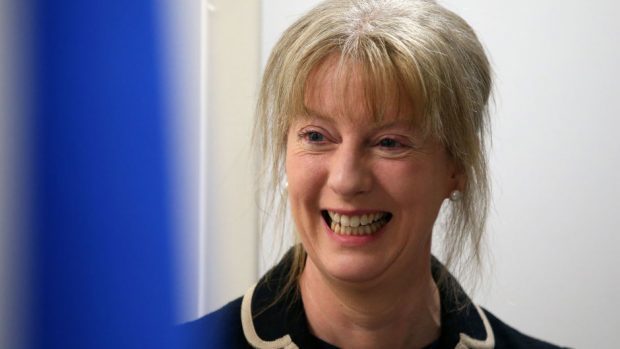 Aberdeen University will train 30 extra doctors after receiving new Scottish Government funding.
Funding of £5.8million will cover 85 additional places at the universities of Aberdeen, Edinburgh and Glasgow.
Health Secretary Shona Robison confirmed the new courses would focus on general practice, supporting the Scottish Government's aim to increase the number of GPs by at least 800 during the next decade.
She said: "The courses will include more involvement of GPs in teaching and assessment and enhanced GP placements in deprived and rural settings.
"While our new GP contract will make general practice a more attractive career, this is a further step we are taking to train and retain more family doctors in Scotland."
Aberdeen University's head of the School of Medicine and Medical Sciences Prof Steve Heys described the extra money as "fantastic news for the north-east".
He said: "We have spearheaded a number of initiatives to encourage more medical students to pursue a career as a GP when they graduate and have worked hard to develop programmes to assist those who may never have considered a career in medicine before.
"We are delighted the fantastic work we are doing with our medical students has been recognised and rewarded by the Scottish Government with these extra 30 places.
"It is great news for the communities in the north east and the north of Scotland who will directly benefit."
NHS Grampian medical director Nick Fluck said training at the city's Foresterhill campus was unique in allowing students to train "at the forefront of modern clinical practice".
He added: "This once again underlines the close bond between the university and the NHS in Grampian.
Royal College of GPs (Scotland deputy policy chairman Alasdair Forbes, whose practice is in Aberdeenshire, welcomed the funding and said research had shown those who trained in the north-east were likely to stay there.
He added: "GP tutors are excellent role models. But we have to recognise these students will not translate into practicing GPs for another ten years or longer.
"Continuing work will need to be done to address the more immediate and problematic shortfall of [creating] 856 Whole Time Equivalent GPs by 2021."
But Labour health spokesman Anas Sarwar claimed the solution was just a "sticking plaster solution."
He said: "The reality is that after more than a decade in power the SNP's legacy on our heath service is creating a workforce crisis."
Scottish Liberal Democrat health spokesman Alex Cole-Hamilton added: "This is far too little, too late from the SNP Government".