Thousands of people once again flocked a to north-east town to celebrate vintage vehicles.
The Fraserburgh Vintage Car Rally returned yesterday, with 700 classic car, tractor and truck owners packing out the port's South Links.
Motors had started to arrive on the links over Saturday night, and bon Sunday morning huge cavalcades of vintage vehicles were spotted making their way into the town – including Volkswagen Minis and John Deere tractors.
All roads lead to Fraserburgh as vintage vehicles roll into town
Last night, organiser James Gray hailed the event.
Mr Gray has been involved since the rally's inception 27 years ago.
And to date, has helped to raise more than £250,000 for local good causes through its work.
As many as 4,000 people are thought to have attended this year's rally, which opened with thick banks of haar.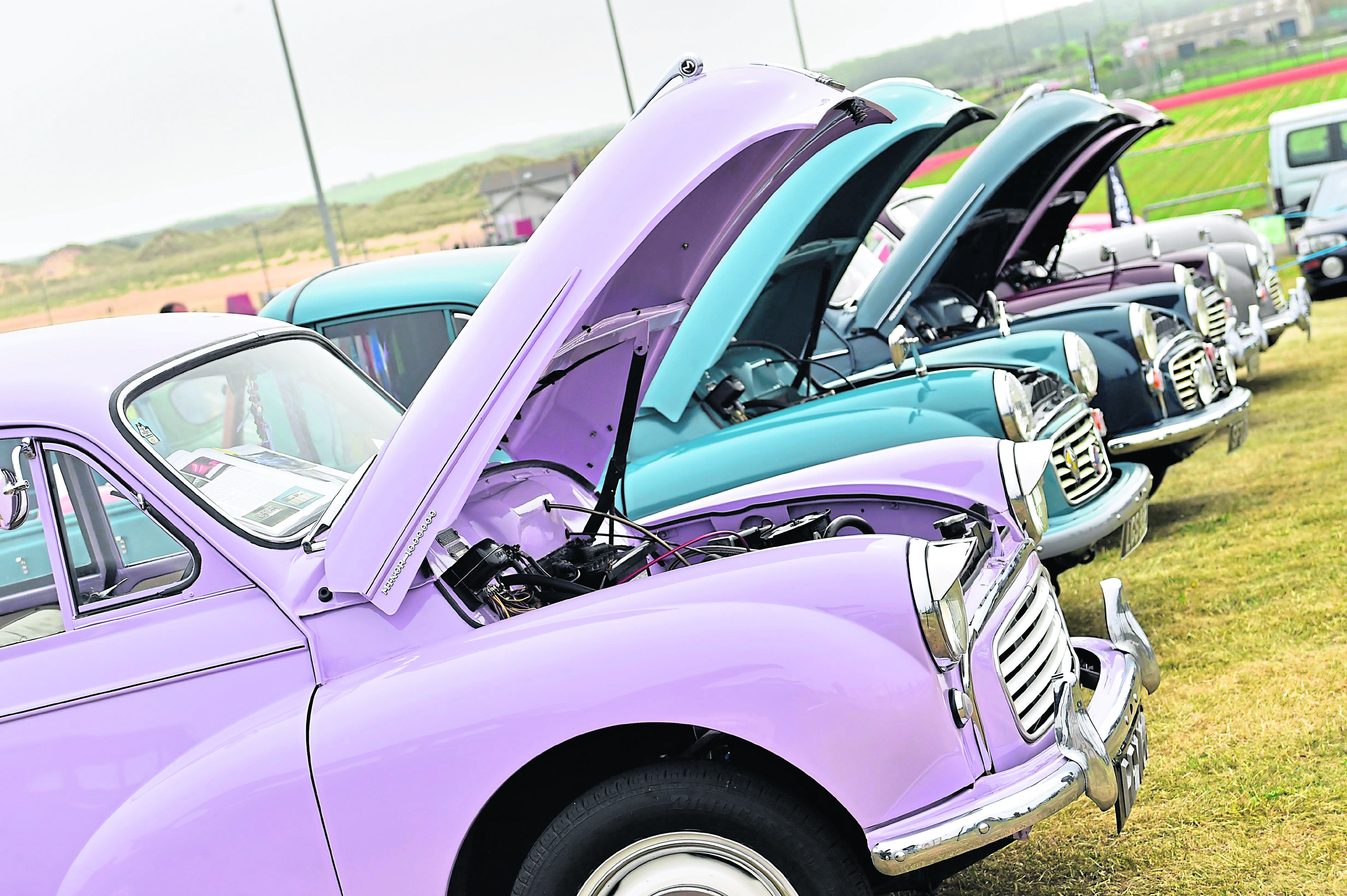 Local MSP Peter Chapman, who attended the event with two of his own vintage motors, yesterday described huge grounds and a great atmosphere at the links."It was a fantastic event, as it always is," he said.
"It must be one of the biggest shows of tractors and cars in the whole of the UK, and it was very well attended.
"I had two of my own cars there this year – a Lotus Elan and Daimler V8 – and that's part of the fun. You get to see familiar faces and it's good to chat and compare notes with other people interested in cars."
This year's event was headlined by the  3Sixty Bicycle Stunt Team which entairned audiences outside the Fraserburgh Leisure Centre, where dozens of stalls are located for local charities and clubs.
An AMS Motorsport Mitsubishi Lancer Evo X rally car was also drafted in for the show, alongside the cockpit section of a Canberra TT18 aircraft for visitors to tour.
Other attractions include a mega slide, assault course, and a chainsaw wood carving demonstration.
The First Fraserburgh Boys Brigade's bugle band  also attended on the day.