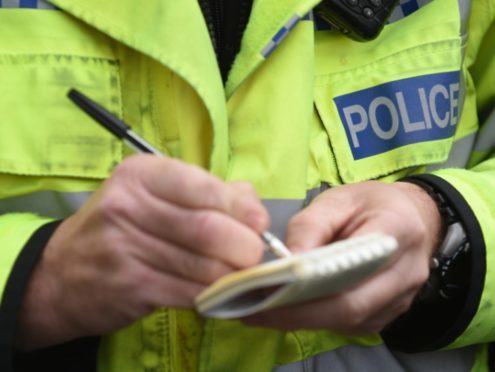 Three motorcyclists have been charged in relation to the alleged illegal use of motor vehicles within a number of forests across Aberdeenshire.
Two male bikers, aged 26 and 50, were found in Inglismaldie Wood near Laurencekirk, and another man, aged 25, was traced near Cushnie Woods over the past two weeks.
They have been charged with various alleged road traffic offences.
Constable Malcolm Kinross said: "Walkers, mountain bikers, horse riders and other members of the public are freely enjoying the forests and this enjoyment is ruined by inconsiderate motorists who seem to have little regard for the safety of themselves and others.
"This minority will be dealt with as robustly as officers continue to tackle this type of behaviour."
Constable Kinross said anyone who witnesses such activity should call the police on 101 with as much detail as possible about the offenders, including registration plates, vehicle colours, locations and what they were wearing at the time.
Dan Cadle from Forestry Enterprise Scotland said staff have placed signs at certain gates in the forests to help the public report such offences.
He said: "We are pleased that our partnership with Police Scotland is proving effective in tackling this issue, and we hope that other riders out there will sit up and take notice.
"Their inconsiderate actions are not only illegal, but also potentially dangerous – both for people working in or visiting woodlands we manage and for the riders themselves."