Mark McDonald was facing fresh calls to quit Holyrood last night after being left on the brink of an unprecedented suspension over his harassment of a woman.
MSPs are expected to hand down the toughest punishment since devolution next week by suspending the Aberdeen Donside representative for one month, without pay.
The sanction was recommended by Holyrood's standards committee after a probe by the Commissioner for Ethical Standards in Public Life found Mr McDonald guilty of harassing a parliament worker.
It was ruled that he sent Twitter messages to a woman in September 2016 which breached the code of conduct by creating an "intimidating, degrading, humiliating or offensive environment" for the woman, and they "involved sexual harassment".
In a second breach, Mr McDonald was found to have asked a different employee to make a payment of £476 for a flat deposit, and did not reimburse her for around 24 days.
Mr McDonald resigned as the Scottish Government's early years minister in November last year after a complaint about the Twitter messages was made, before he quit the SNP in March following an internal investigation.
Yesterday, he accepted the findings of the commissioner's probe, which was triggered by a complaint by Glasgow Cathcart MSP James Dornan in March, and reiterated his apology to the two women.
However, he added that while he accepted the messages were "inappropriate", he did not believe they constituted sexual harassment.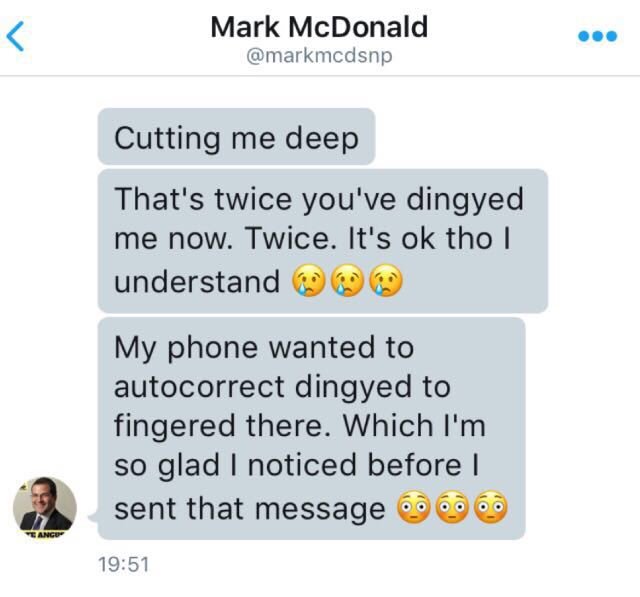 Mr McDonald was cleared of Mr Dornan's claim that he lurked at a Holyrood exit waiting for a woman, and the commissioner did not "make any judgement" on a further allegations that his conduct had contributed to the employee later suffering a stroke.
The Press and Journal reported this week that Mr McDonald had been privately advised by SNP MSPs and others to consider a defamation action against Mr Dornan in the wake of the findings.
But Mr McDonald was under fresh pressure to give up his seat and trigger a by-election last night in the wake of the proposed punishment, which standards committee convener Clare Haughey said "should send a clear signal about the seriousness of Mark McDonald's conduct".
Labour's Rhoda Grant said: "Mark McDonald's behaviour has been well below that expected of anyone, let alone an MSP.
"Mark McDonald has let down his constituents and it is clear to everyone except him that he is totally unfit to represent the people of Donside."
Scottish Liberal Democrat Leader Willie Rennie said: "The people of Aberdeen Donside have already endured four months with an absent MSP after his self-imposed exile.
"This unprecedented sanction means they will go unrepresented in parliament once more.
"That's simply not good enough. Mark McDonald ought to reflect on his position and resign."
The P&J understands that Mr McDonald does not intend to quit Holyrood, however.
He said: "I have sought since my return to demonstrate that I have reflected on my conduct and I will continue to do this.
"I will, as always, continue to represent the interests of my constituents diligently as I have done from the moment they did me the honour of electing me."