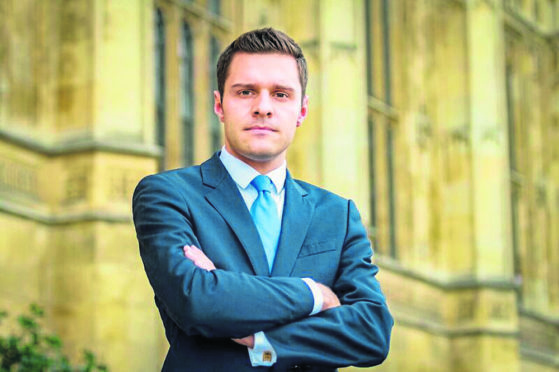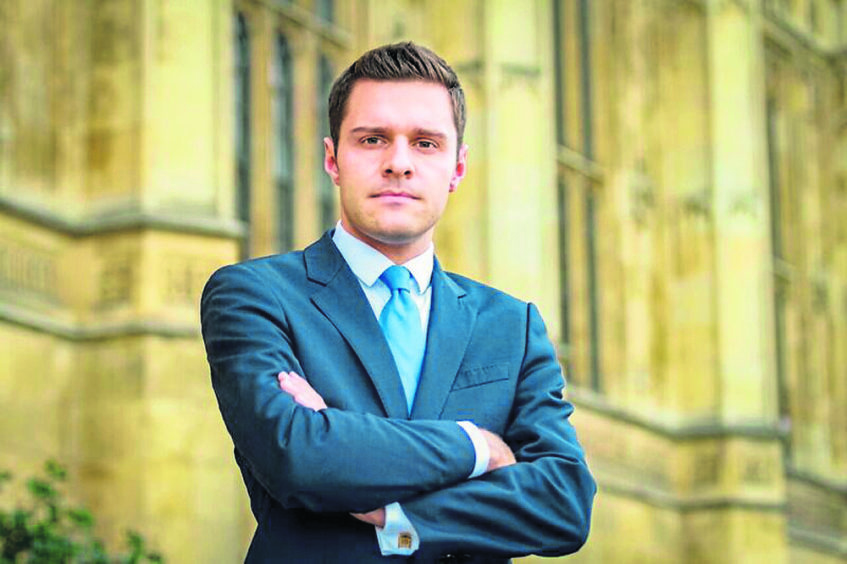 An Aberdeen politician has backed a campaign calling for less clutter on streets to make it easier for blind or partially-sighted people to walk on pavements.
Conservative MP for Aberdeen South, Ross Thomson, is supporting the Guide Dogs Streets Ahead initiative to help improve safety for disabled people.
Cars parked on pavements can be a dangerous obstacle forcing pedestrians on to roads when they cannot see oncoming traffic.
Signs, shop advertisement boards, wheelie bins and overhanging branches are also hazards.
Mr Thomson decided to back the campaign after being contacted by several of his constituents about the difficulties they face in Aberdeen.
During a recent visit to the Scottish Parliament to walk with a specially trained guide dog, he found there was a lack of safety features such as kerbs and pedestrian crossings.
He said: "The car parked on a pavement really brought home the challenges faced by blind and partially-sighted people.
"It was also enlightening to speak to Guide Dog owners about their experiences and the impact these obstacles have on their lives."
The campaign is calling for a new law to be introduced to ban parking on pavements where it creates a hazard for pedestrians.
This would also make it easier for people walking with prams, wheelchair users and older people.
Sam Little, a partially sighted woman living in Aberdeenshire, told BBC Radio Scotland in an interview yesterday that disabled people faced many challenges going about their daily lives.
She has been told to leave her local supermarket with her guide dog Ziggy – and was even refused entry to a taxi at a train station.
Ms Little, 29, said: "I knocked on the passenger door of the taxi and I gestured below to say I've got a guide dog.
"The guy in the taxi just looked over and shook his head.
"The weather was horrendous, I felt rejected, Ziggy was soaking and I just wanted to get out of there."
The Guide Dogs charity hopes a change in the law will make it easier for partially sighted people to get about on streets outside their homes.
Niall Foley of Guide Dogs Scotland said: "Too often, our streets can be cluttered with dangerous obstacles for blind and partially-sighted people.
"The worst offenders are cars parked on the pavement.
"If you have a vision impairment, pavement parked cars aren't just a nuisance, they can force you to step out into the road and put you in real danger."