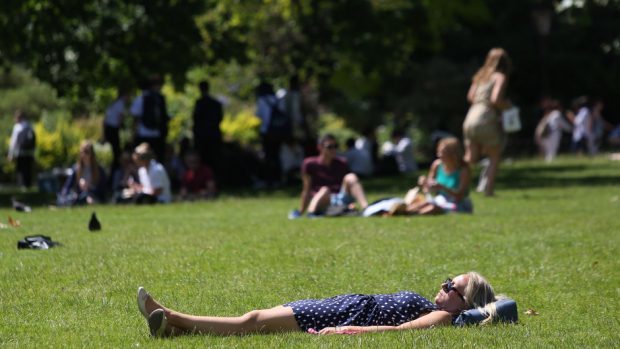 Weather forecasters are predicting that sweltering temperatures of almost 30C will sweep the north of Scotland over the coming days.
A "Spanish plume" of high pressure and hot air is moving over the UK and it is expected to help the mercury stay high for not only the rest of the June but possibly the first days of July as well.
Met Office meteorologist Robin Steele said: "It's looking very good, to be honest, for the whole of the UK."
Temperatures could hit 35C in some parts of the country, marking the hottest day in Britain for three years.
If they do, it will be warmer than popular sunspots including the Pacific island of Tahiti.
The hot weather began to sweep the country over the weekend, with a north-east high of 24C recorded in Braemar yesterday.
It covered the vast majority of the UK as well, although only reached 15C in Aberdeen.
The temperature is expected to continue to rise gradually over the coming days.
Mr Steele said: "The north-east was around the 24C mark yesterday and there might be a degree or two more as we move into Tuesday – but this will probably be more inland towards Aberdeenshire and Moray.
"Over the next day or two after that, into Wednesday, it might be even hotter and we'll be looking at 28C or 29C."
It is expected that the coastal areas of the north-east will sit at around 20C, with a sea breeze nudging in from the east.
Forecasters have warned that there may be a cooler interlude on Thursday, but there is every possibility of the temperature rising again.
A bank of cloud from the north is expected to lower temperatures to around 20C, affecting everywhere north of Tayside.
However this is expected to clear away just as quickly.
Mr Steele added: "It will be very still with lots of sunshine over the next few days.
"It may even be the case that the temperatures start creeping up again at the end of next week."