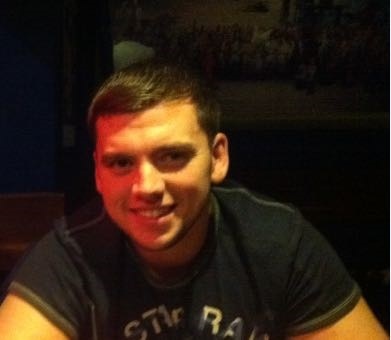 Three people appeared in court tonight accused of arranging to meet an oil worker at a children's playpark before murdering him by battering and stabbing him, transporting him to a nature reserve and setting him on fire.
Tasmin Glass, 19, Callum Davidson, 23, and Steven Dickie, also 23, appeared at Forfar Sheriff Court today over the death of Steven Donaldson at the Kinnordy Nature Reserve in Kirriemuir, Angus.
He was found dead around at the beauty spot's car park around 5am on Thursday June 7.
Trio 'met murder victim at playpark, battered and stabbed him then set him on fire'
It is alleged that the trio arranged to meet Mr Donaldson at the Peter Pan Play Park in Kirriemuir, before repeatedly striking him on the leg and body with a knife or similar instrument and striking him on the head with an "unknown heavy bladed instrument".
They are then said to have transported him to the Loch of Kinnordy Nature Reserve where prosecutors say they continued to assault him by repeatedly striking him on the head and body with a knife.
It is alleged they then set fire to Mr Donaldson's BMW car and Mr Donaldson himself and did murder him.
Today all three appeared in private on petition accused of the 27-year-old's murder.
Davidson and Dickie also faced charges of breach of the peace while Davidson faced an additional charge of assault.
All three made no plea to the charges during brief separate hearings.
Sheriff Jillian Martin-Brown fully committed the trio for trial and remanded all three in custody pending further court dates being set.
Friends of Steven paid tribute to him following his death and said they couldn't understand the motive behind his murder.
On Thursday a gathering of friends and wellwishers took place in his memory.
Speaking at the weekend, Steven's friend Martin Johnstone, 48, said: "When I spoke to ­Steven on Wednesday, he told me he was going to Kirriemuir and he seemed fine. We didn't hear the body was him until police announced it on Friday.
"But when he didn't turn up for our meeting and police had found a body, I feared the worst.
"All his friends are in deep shock. We don't know why ­anyone would hurt Steven.
"He worked offshore all over the world and had only just returned from a two-week stint. I was his best friend and we spoke every day. He was a 100 per cent hard-working, genuine guy, who was never in trouble."
He added: "Steven didn't drink or smoke and regularly went to the gym. He lived with his mum but was about to buy his own place.
"None of his friends can think of any reason why anyone would want to cause him harm."
Faisal Naseem, 30, added: "Steven was someone who was always on the go and never hung about the house. He was always with one of his many friends."