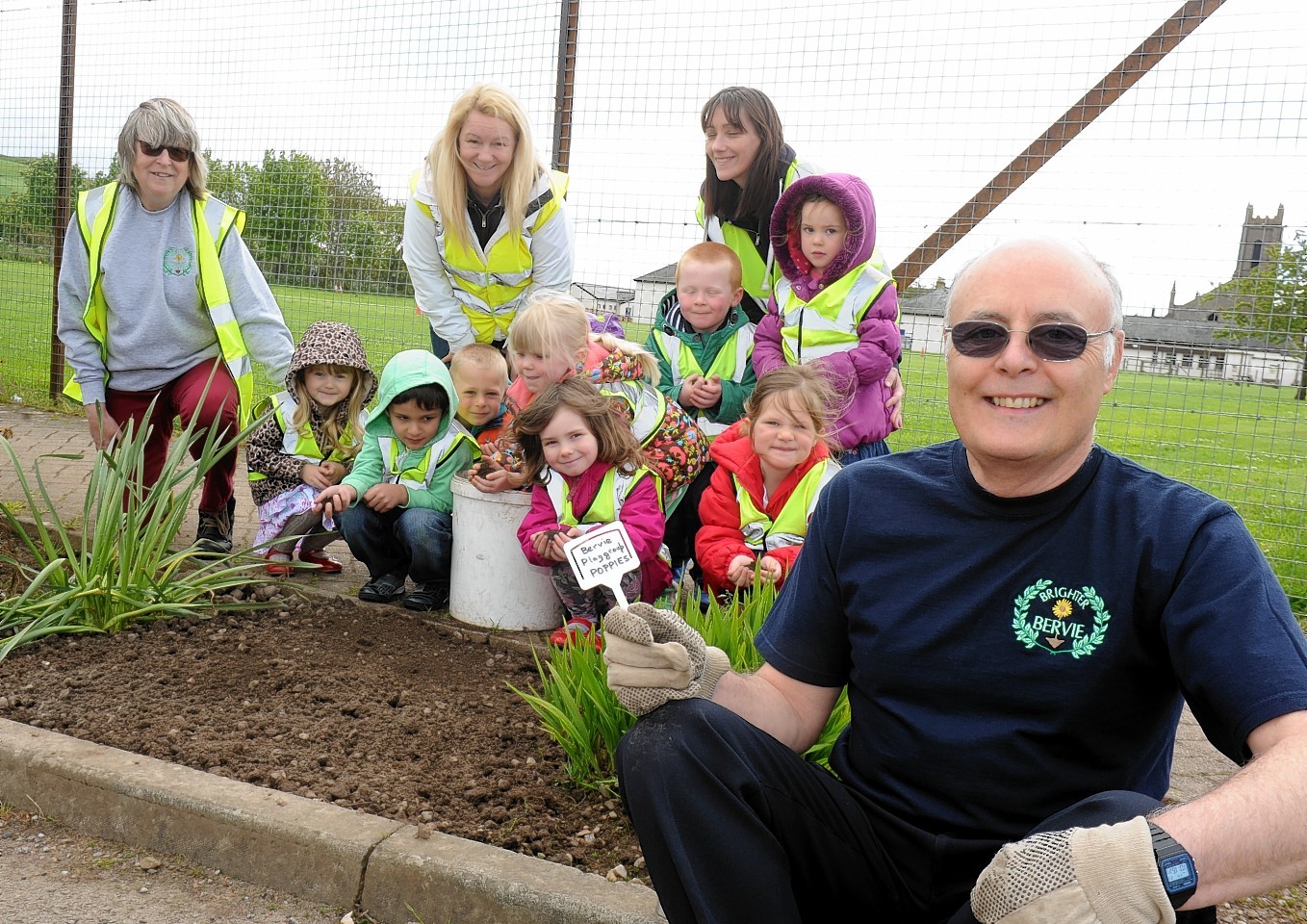 More than 500 red poppies will billow in the Aberdeenshire breeze thanks to a planting project to commemorate the 100th anniversary of the outbreak of World War I.
Youngsters yesterday sowed the Flanders poppy seeds that will both brighten up Inverbervie and pay tribute to the many local soldiers who lost their lives in the Great War.
The planting project is supported by the Royal British Legion and has won the backing of Prime Minister David Cameron.
In Inverbervie, it has taken root thanks to the efforts of the Brighter Bervie campaign plus an army of little helpers from Bervie Playgroup.
Young gardening enthusiasts from the primary school will sow poppies in front of the war memorial on Monday.
Tom Campbell, of Brighter Bervie, said: "There will now be poppies at the entrance to Bervie health centre with the hope that it might cheer up the people who are heading there not feeling to good.
"The war memorial will then be sown on Monday thanks to the project, which is really drawing together a large number of community groups.
"The idea that people from this community had to fight and die in a war far away is very much part of this."
Mr Campbell said the poppies for Inverbervie were part of an overall project to bring a splash of colour to the coastal community.
Major planting projects are underway at the beach front and the RNLI flag garden, with the creation of a special Voyage of Life garden now under way off the main street.
Charles Byrne, the Royal British Legion's director of fundraising, said: "We are delighted this campaign has national recognition.
"We want to see members of the public making this campaign their own in their local communities, working in collaboration with local government, schools and community groups, and we will be taking discussions forward with central government to engrain this campaign in the centenary commemorations."