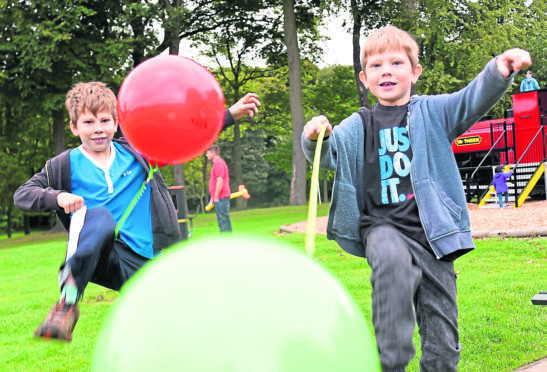 An annual family fun day in an Aberdeen park has been cancelled this year.
The Seaton Parkfest event was due to be held on September 9, but a lack of committee members has made it increasingly difficult to organise.
And officials are now looking for an injection of new blood to revive the event in the future.
Organised by the Friends of Seaton Park, previous years have featured the likes of dog agility displays, segways, drummers and pipe bands.
The free event last year also featured plenty of cake to celebrate the 70th anniversary of the council buying the park for the city from private owners in 1947.
But last night, organisers confirmed this year's festivities had been cancelled – but said they hoped to bring it back next year.
Sheila Gordon, chairwoman of the friends group, said: "Friends of Seaton Park are very sad to have to let everyone know that our popular Parkfest which was due to be held on Sunday, September 9, has been cancelled.
"There were many challenges for us this year.  Whilst some were of a practical nature, perhaps our biggest challenge was that unfortunately, due to other commitments, there weren't enough committee members to organise the event.
"We plan on being back next year and will begin planning the event in the autumn.
"The event will be held with support from Aberdeen City Council with whom we have a strong partnership for all the work we undertake in the park.
"We have been surprised and heartened by the expressions of support from those disappointed by the cancellation.
"We were astonished to find that the event was being so looked forward to and would be missed."