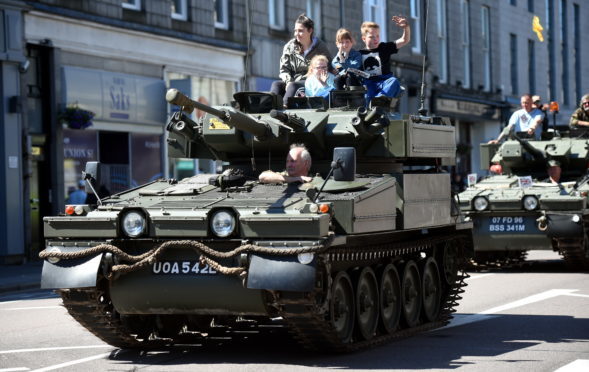 Hundreds of serving military men and women, comprising both veterans and cadets, paraded along Aberdeen's Union Street at the weekend to celebrate Armed Forces Day 2018.
And, thanks in part to the beautiful sunshine, a huge number of visitors from all across the north-east lined the Granite Mile to show their respect and appreciation for the participants of the parade.
The sounds of huge tanks, vintage bikes and 4×4 vehicles rumbling down the historic street were only matched by the passionate performances of pipe bands giving it their all for the army personnel, both young and old who turned out in their finest regalia and uniforms.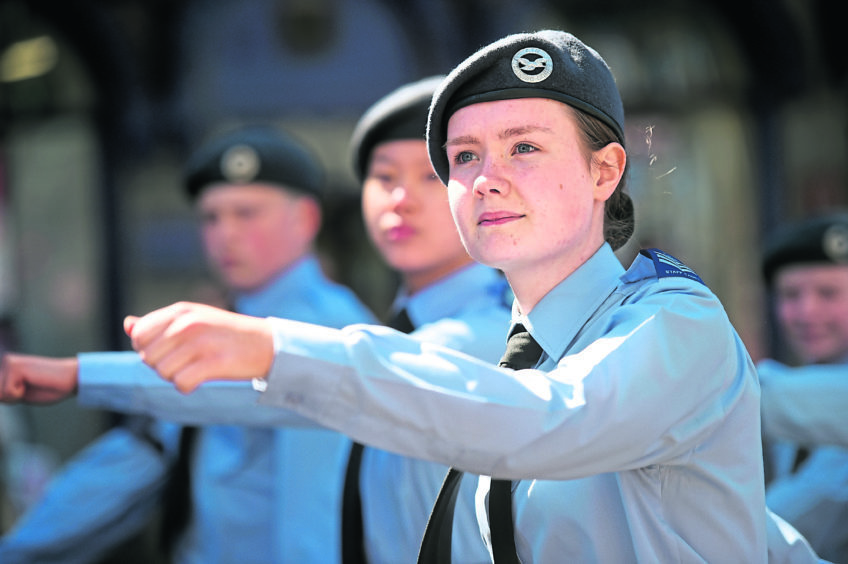 The city's Lord Provost and Lord Lieutenant Barney Crockett said he was proud to see so many people come along and cheer those who participated in the parade.
He added: "I think it was yet another marvellous event for the city and the day went tremendously well.
"Not only did we have fantastic weather, we had a huge turnout from the public which the representatives of the armed forces and veterans who took part in the event really appreciated.
"I spoke to many veterans and current servicemen and women, and the event really was a huge morale-booster for everyone concerned.
"I truly believe that our Armed Forces day in Aberdeen is one of the most outstanding in the whole of the UK – I believe we are the only city to close our main street for the parade, and I really think the armed forces appreciate it."
As well as impressive military vehicles, visitors were also able to cheer on several elderly veterans and thank them for their service.
Mr Crockett said: "It really was a spectacular parade with so many highlights, but the most inspirational moments were seeing some of the older veterans taking part.
"When you see some of these armed forces personnel who are advancing in years springing to their feet to salute, it is profoundly moving.
"And, on a personal note, the Lord Lieutenant's cadets were also truly inspirational, they really are terrific young people and they should be very proud of themselves.
"It is always so important to recognise our servicemen and women for everything they do for our country, and Saturday's celebration was a really encouraging show of support from the people of Aberdeen."