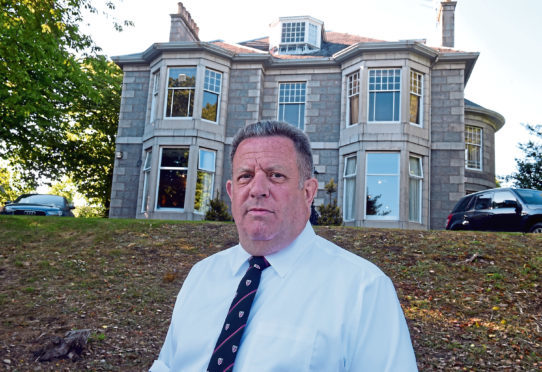 One of Aberdeen's longest-established sports centres is being sold to developers.
A special general meeting last night at Aberdeen Grammar FPs club resulted in a 48-41 vote to approve the sale of the property at 86 Queens Road to an unspecified developer.
And although one of the attendees compared the decision to the Brexit vote, it now seems likely that the facility will shut its doors before the end of the year.
The club centre, which has been in existence since 1968, plays hosts to a whole string of different sports, including rugby, cricket, men's and women's hockey, football, lacrosse and petanque.
But the future of all these organisations has been thrown into doubt, with Jim Rae, the honorary president of the rugby club, voicing concerns over the lack of transparency with which the sale had been arranged.
Mr Rae, 65, who has been a member of the FPs club since he left Aberdeen Grammar in 1971, said after the meeting that he believed nothing was yet set in stone.
He added: "We should have developed a plan to deal with this situation long before it came to a vote.
"We all acknowledge the club centre is unsustainable in the long term, but there are still a lot of issues to address, such as what happens with planning permission and where all the sports clubs will move to in the future.
"Personally, and I am speaking as a lifetime member, I don't think we should regard what has happened tonight as a final decision on the centre.
"And the closeness of the vote shows that a lot of people think we are voting on something too early before we have all the relevant information."
However, Alan Campbell, chairman of the FPs club, told the Press and Journal his executive had been given the green light to proceed and was looking to conclude the missives.
He added: "It has been agreed that we can move forward with the sale.
"It is sad that it has come to this, but we have been living beyond our means and here is an opportunity to put that right.
"We will now start looking for another place where we can share premises."
Mr Campbell declined to comment on the value of the sale.