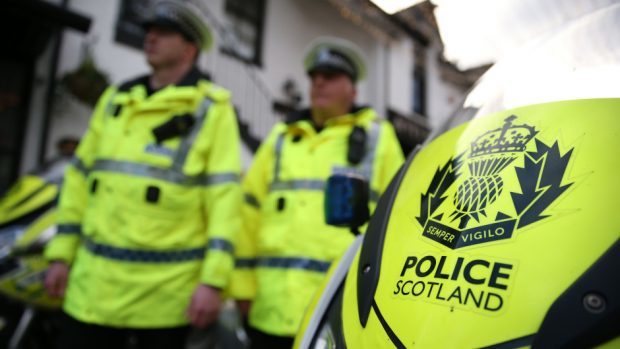 Two men have been charged in connection with an alleged break-in to a shop in Newburgh.
The incident occurred in the early hours of Monday morning, during which a quantity of alcohol and cigarettes were reported stolen.
A linked collision involving a Honda CR-V was later reported on the A90 at Balmedie.
VIDEO: Four arrested after break-in and car crash in north-east
The pair, aged 20 and 21, have also been charged in connection with other alleged offences including the theft of a motor vehicle.
The 21-year-old has been charged in connection with various road traffic offences.
Detective Inspector Stewart Drummond said: "Thank you to the members of the public who provided information in connection with our enquiries, and for your patience while these incidents were dealt with".