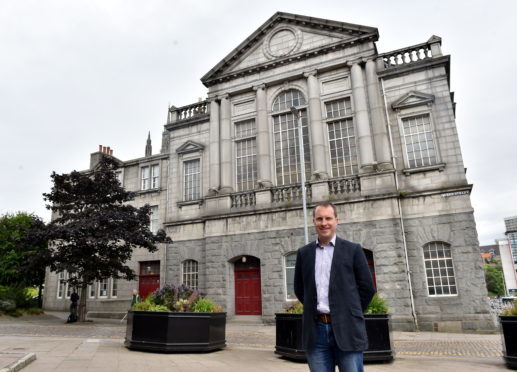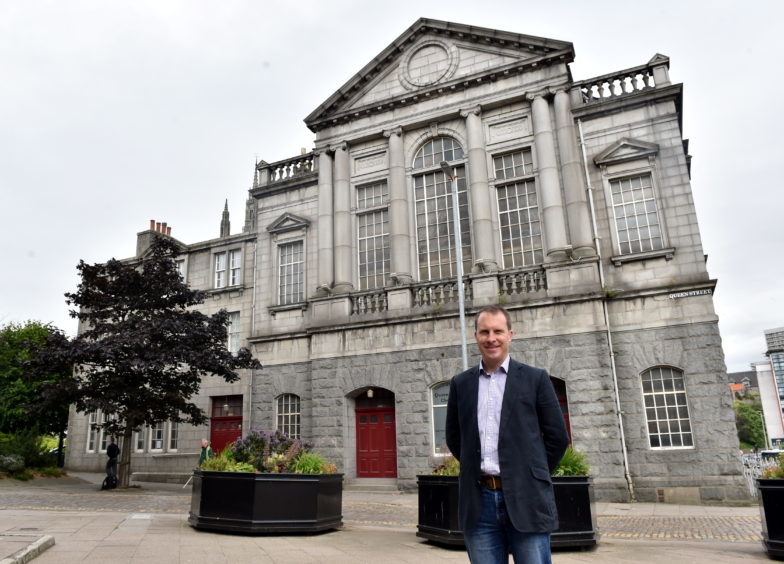 An Aberdeen church which has been left homeless for seven years is preparing to move into a historic new home in the heart of the city.
In 2011 Trinity Church broke away from the Church of Scotland to join the International Presbyterian Church.
But in the process it lost its meeting place of High Church Hilton, which is owned by its former denomination.
It has been holding gatherings in hotel ballrooms, community centres and members' front rooms ever since.
But the congregation has now been handed the keys to Queen Street Church, which Trinity believes can be a permanent base for "at least the next 100 years".
Minister David Gibson said: "We have about 185 people and around 30 children coming to our services at the Great Northern Hotel.
"This has been increasing, especially over the last year, and we've begun to outgrow the ballroom there.
"We've had to rely on a lot on the hotel, which has been a fantastic temporary home, but we have lacked facilities which we can use round the clock.
"So we're really excited about this move and everything we can do with the space."
Queen Street Church was constructed in 1904 but has been lying empty since last year when its congregation merged with St Mark's on Rosemount Viaduct.
However the B-listed building's evangelical roots lie much further back in time, with the city's Methodist society using the site for worship as far back as 1759.
Rev Gibson said: "Continuing the Christian faith here has been really significant to us.
"But we don't want to just pick things up and keep it ticking over, we want to take things forward."
Plans for moving into the new building are at the early stages, with architects still working on ideas for how the space can be best used.
The congregation is aiming to increase its community focus by engaging with students and local schools.
It also has ambitions to offer lunchtime services to give busy professionals a break for worship in the middle of their working day.
Rev Gibson added: "We had an open day for some of the members to see this wonderful building and it was really emotional.
"Everyone has been thinking about how we can keep this heritage of ministry and gospel in the city.
"We would love to hear from any city philanthropists interested in seeing this part of the city's skyline and architectural heritage fully renovated and repaired."