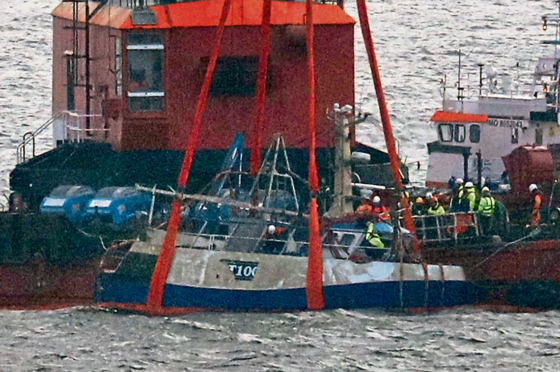 New figures have revealed that fishermen face a risk of death six times higher than the most dangerous jobs on land, confirming the profession as the UK's "most fatal".
A report published by the Maritime and Coastguard Agency yesterday outlined findings that, in 2017/18, the industry suffered a rate of 62 fatalities per 100,000 workers.
The second most dangerous occupation, waste and recycling, had a rate of just 10.26 per 100,000 people.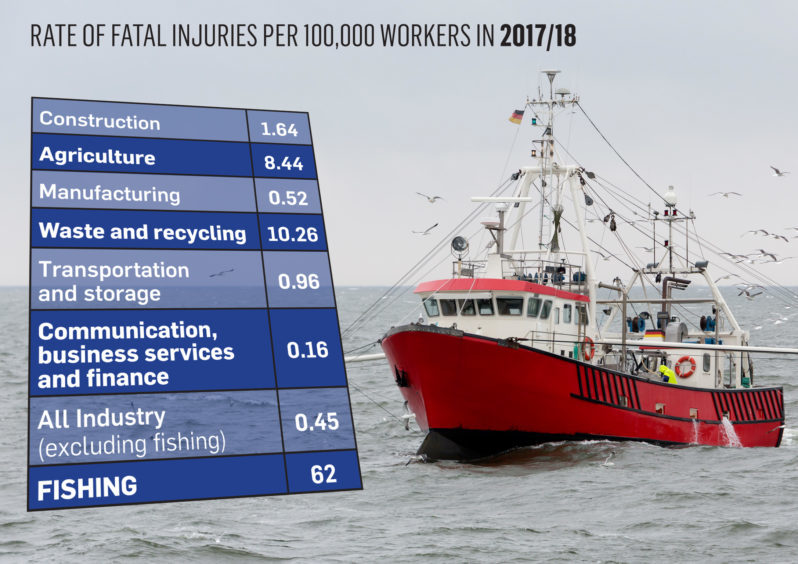 The figures have emerged in the aftermath of a spate of accidents which have claimed the life of fishermen around the north and north-east in recent months.
Last night, the Scottish Fishermen's Federation said that a "culture change" towards embracing risk-assessment could help bring the "unacceptable" figures down.
Chief executive Bertie Armstrong said: "The centre of it is encouraging crews to embrace risk-assessment, and formalising a system where it is adhered to.
"That would require a change in culture but there is no excuse for these figures.
"We need to identify where these accidents are happening, either causing injury or death, and seriously address them."
However, Mr Armstrong pointed out that the new figures were skewed by the relatively low levels of employment in fishing compared to some industries it was compared against.
Earlier this month, it emerged that popular West Highland fisherman Alasdair Mcleod was not wearing a life jacket or locator beacon when he fell overboard and died.
Marine accident investigators said the 57-year-old skipper's chances of survival would have "significantly increased" had he taken such measures.
Two fishermen died when the Nancy Glen boat sank near Tarbert, Loch Fyne on January 18.
The bodies of skipper Duncan MacDougall, 46, and crewman Przemk Krawczyk, 38, were returned to their families following the complex lifting operation in April.
A criminal investigation into the circumstances of their deaths was launched in May.
The new figures have been gathered from the Marine Accident and Investigation Bureau's 2017 annual report and the Health and Safety Executive's yearly findings between this March and last.
Recent research by the Seafarers UK maritime welfare charity found that safety was regularly being sacrificed at ports.
It stated: "Training is perceived as a necessary evil. Less than 20% of the survey respondents don't wear a personal flotation device on a regular basis.
"Fishermen's tolerance and even acceptance of the risk involved in their profession would be unlikely to be tolerated in any other industry."