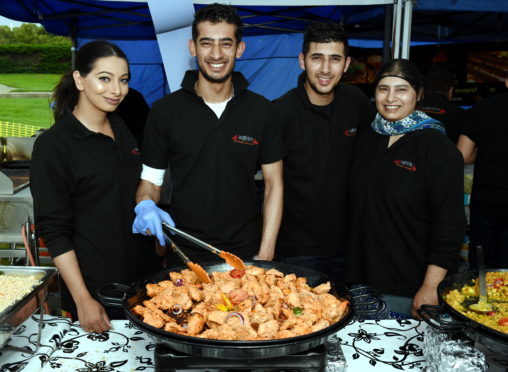 An event celebrating Aberdeen's diverse mix of cultures has been boosted by an £11,000 grant as it aims to expand its reach across the north-east.
The Aberdeen Multicultural Centre's Mela gathering brought 8,000 people to the city's Westburn Park last summer as people of various backgrounds joined together to sample one another's staple meals and dance to different music.
Those behind the event, dubbed One World Day, are hoping to attract more people from outwith the city when it returns on Sunday, July 29.
And the aspirations of organisers were given an £11,000 funding boost by the Event Scotland grants body yesterday.
One of the organisers, Stewart Aitken, said the money would be spent promoting the event to people as far south as Dundee and as north as Elgin.
Mr Aitken said: "We will increase promotion, with material highlighting the event in places down to Dundee and across to Elgin.
"We want it to be for the entire north-east, not just Aberdeen, as there isn't another such gathering between here and Glasgow.
"It is an event that embraces everyone and we want anyone to feel welcome to attend."
Performers from across the UK will take part in the entertainment, with stages set up in the park and various stalls offering Asian, Chinese, Italian and African food.
The Mela is included in the programme for the new Youth Arts Festival, which was formed after councillors pulled funding for the Aberdeen International Youth Festival earlier this year.