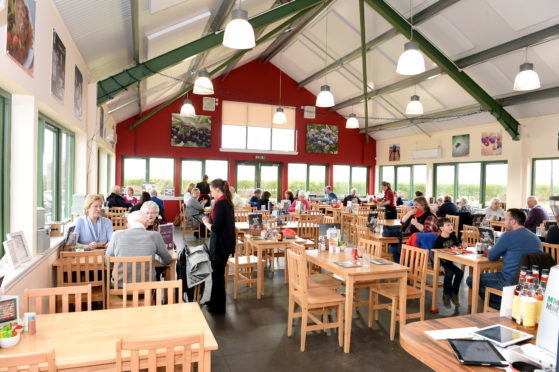 A creaking 168-year-old bridge could be demolished amid fears that repeated use by heavy vehicles has left it on the brink of crumbling onto railway tracks underneath.
The Abbeyton bridge, on the B966 Castleton to Fettercairn road near Fordoun, will be sealed off for an unknown stretch of time from today.
Aberdeenshire Council has acknowledged that the decision will "impact on road users" and could have a negative effect on takings at the nearby Castleton Farm Shop.
The shop, which sells local produce and has a popular cafe attached, will still be reachable from the south for motorists who follow a diversion route for 20 miles.
Shop manager, Anna Mitchell, yesterday predicted that the closure would have "an effect on trade" as the closed junction is next to a sign advertising the business.
But she added that the local authority had agreed to move the sign so that it will be visible to drivers using diversion routes.
A one-way system was previously introduced to reduce strain on bridge, but a recent assessment of its condition concluded that had not prevented it from falling deeper into disrepair.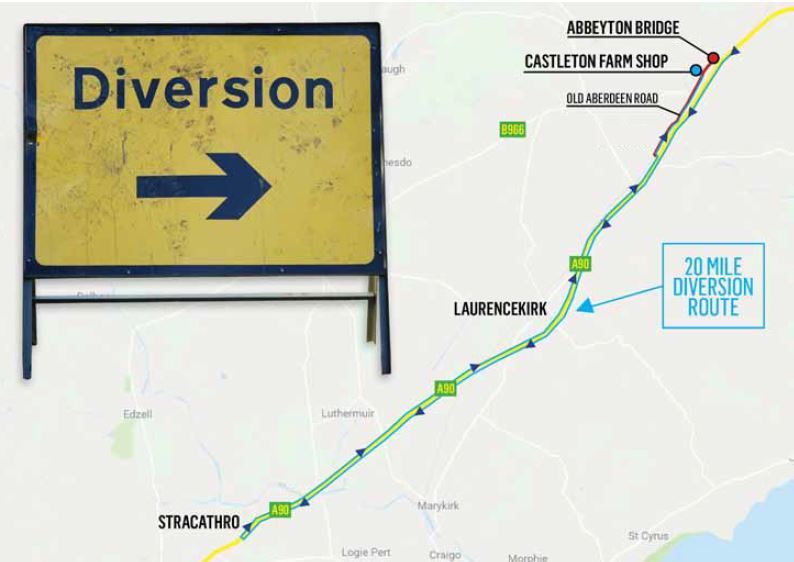 There are now fears that it could collapse onto a stretch of rail line linking Aberdeen with Dundee.
The situation has been attributed to its "ongoing use by heavy vehicles".
Aberdeenshire Council has considered introducing a weight limit, but determined that such a sanction would be impossible to enforce properly.
After the bridge close, a "remote monitoring system" will be installed on to keep track of and highlight any further deterioration.
A statement from the local authority confirmed that there is "no timescale for the reopening of the crossing at this stage".
Signage will be put in place to advise motorists of the diversions.
An alternative route will be in place via the C3K Old Aberdeen Road heading north.
Southbound, the diversion will go along the A90T to the Stracathro flyover, back onto the A90T and then onto the C3K Old Aberdeen Road.