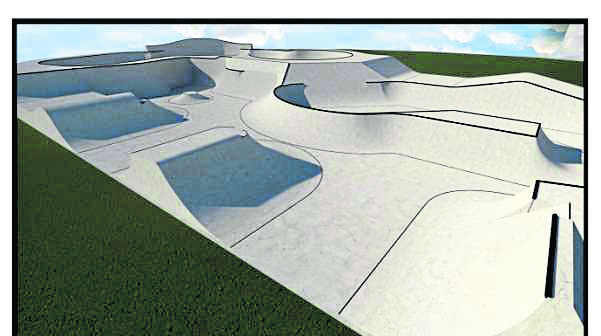 Residents of Fraserburgh are being encouraged to pull together to help breathe new life into the town's skate park.
There have been repeated calls to replace the existing skate park with an all-new facility, and a public meeting to discuss the project has been organised for next month.
Concept drawings – which highlight the possibilities for the revamp – will be shown to attendees.
Despite groups being set up in the past with a similar goal, this year the enthusiastic volunteers have already planned fundraising events – the first being the Fraserburgh Gala coming up next week.
Interested locals were brought together by Councillor Doreen Mair, who was hounded by people asking about improvements to the current, run-down skate park while she was canvasing.
Acting as facilitator, Ms Mair said: "People keep asking 'what is the possibility of a new skate park in Fraserburgh?'
"The problem is that the council doesn't have the money for something like this at the moment so we're having this meeting to say to people 'if you really want this skate park it really is up to you'.
"I took my knowledge from my involvement with the Fraserburgh pool project, brought people together and told them what they would have to do.
"People who come along can either volunteer to go on the committee or the fundraising committee as the park will need built and maintained."
Since broaching the subject with members of the community, several individuals have come forward offering to start raising vital funds for the project.
Ms Mair said: "Two nice girls both immediately came to me, told me they will help to fundraise and have done it off their own backs right away.
"This is the kind of community spirit we're looking for.
"If the people want a skateboard park then fine – let's do something about it as a community."
Fraserburgh Gala on Sunday will split funds between Macmillan Cancer and this project.
Organiser Tracy Maitland said: "Fraserburgh is badly lacking a decent skate park and this group just formed to try to raise funds so we can build a new one.
"We're doing It's a Knockout at the Gala and are still looking for teams to take part."
The meeting will be held at 7pm in the Fraserburgh Community Sports Centre on August 23.