The skies of the Blue Toon were streaked red last night during a daring Red Arrows performance in Peterhead.
The Royal Air Force Aerobatic Team delighted a crowd of thousands gathered at the Peterhead Lido.
While up in the air above Peterhead Harbour, the fast jets spiralled around each other and sped up in the sky in precise formations.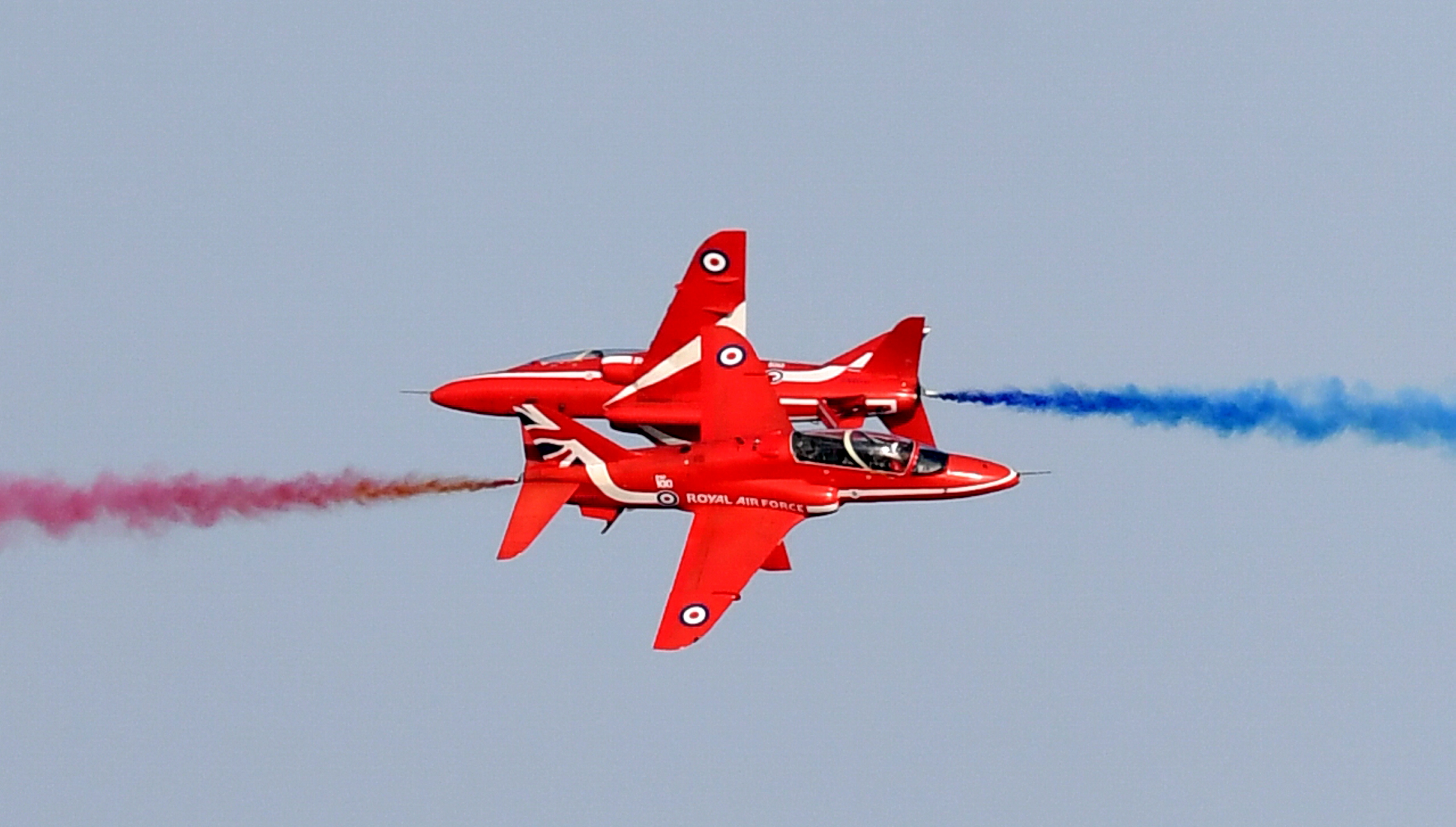 Children looked on in amazement with the noise of the engines adding to the excitement.
Five-year-old twin sisters Cassie and Maddie Sayers both agreed that the display was "brilliant".
Maddie said: "I thought they were going to crash into each other.
"The colours of the smoke made a sort of rainbow."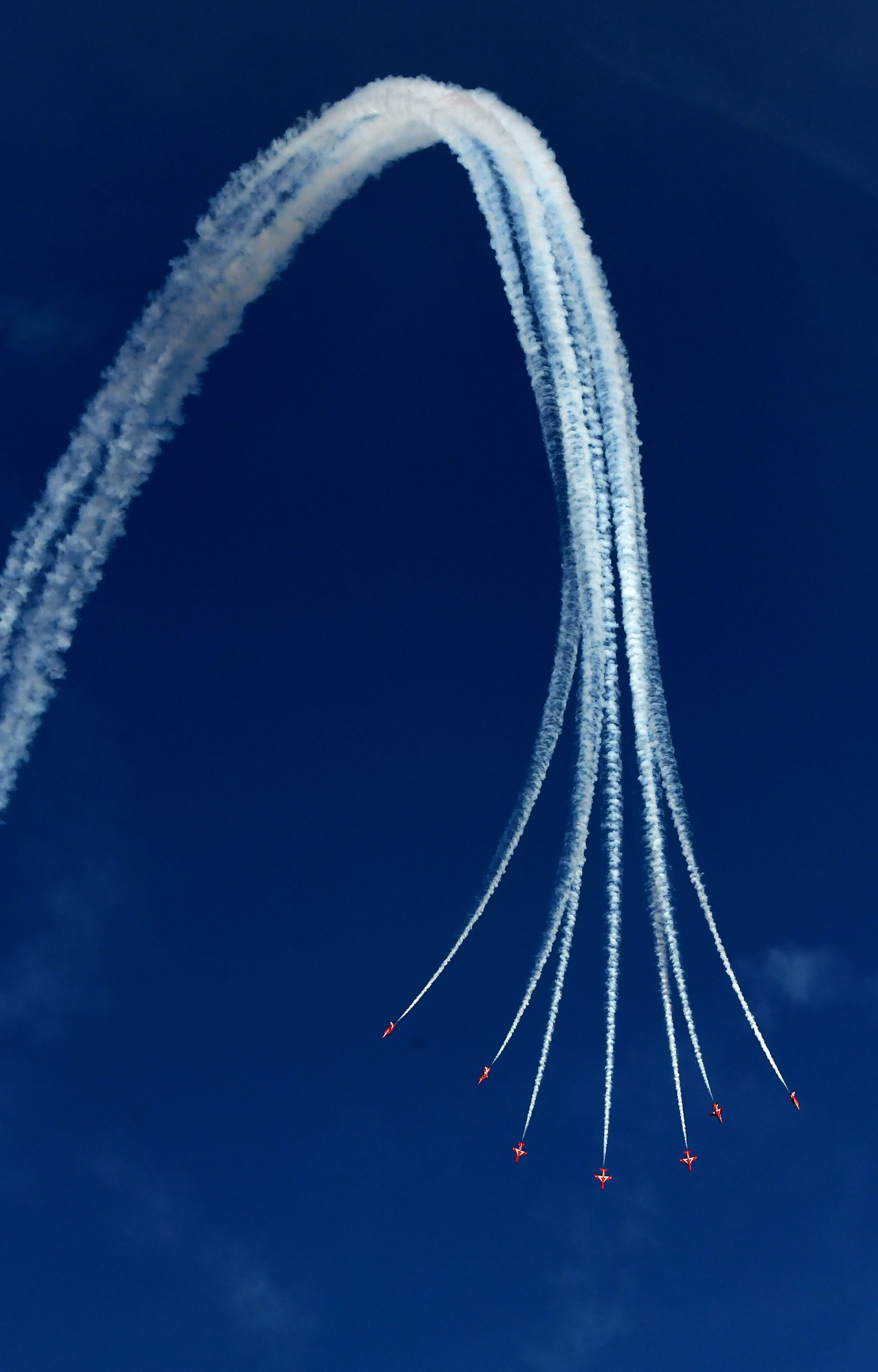 And four-year-old Mason McWilliam said: "It was really good.
"I liked the blue colours it made."
The Red Arrow pilots, who have been dazzling audiences with their colourful displays since 1965, entertained the crowds last night with an array of synchronised aerobatic manoeuvres.
Keen photographer Frank Baker, who is a big fan, said: "It looked like a new routine – it was one I haven't seen before as I've seen them a few times."
The RAF Scampton based team from Lincolnshire had flown in around 4,900 displays in 57 countries by the beginning of this year.
Graham Barron, organiser for Peterhead's Scottish Week, said: "The Red Arrows were our biggest attraction for this year's Scottish Week.
"It's unbelievable that we, as just a small town, have been lucky enough to get the Red Arrows here – this is the seventh time they have been in Peterhead and we were all very excited.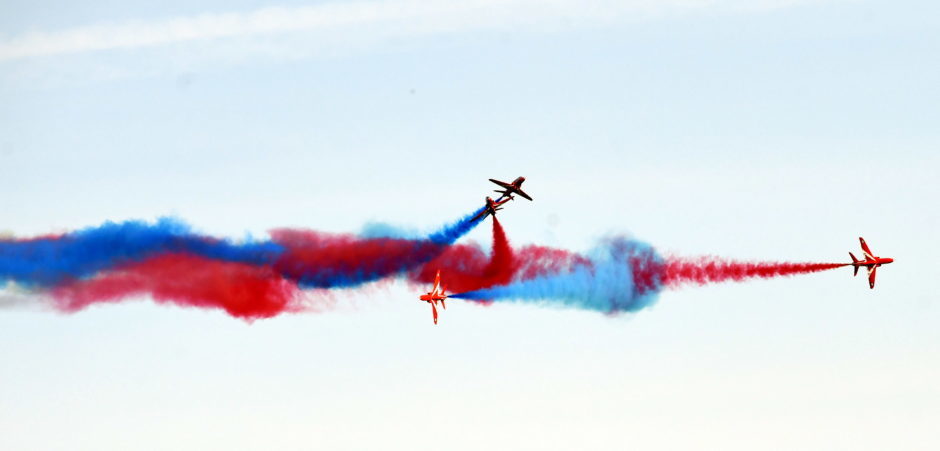 "This spell of sunny weather means we got to see the best of the Arrows shows which is remarkable.
"It's also great that it's the 100th anniversary of the RAF this year which made the occasion even more special."
Peterhead Scottish Week continues today with the Lido Gala and popular sandcastle competition at 3pm on the Lido Beach followed by fireworks at 10.30pm.