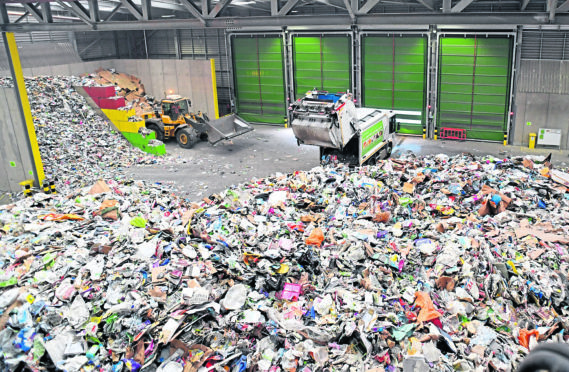 A north-east MSP has slammed the "ludicrous" decision to leave the region out of a nationwide public consultation.
Events are being hosted throughout the country over the next two months to gather thoughts on the Scottish Government's proposed bottle deposit scheme.
However Zero Waste Scotland has failed to schedule any for Aberdeen or Aberdeenshire.
Maureen Watt, who represents Aberdeen South and North Kincardine, has criticised the move.
She said: "I am incredibly disappointed Aberdeen has been forgotten by Zero Waste Scotland, with no public event planned in the north-east.
"As Scotland's third biggest city, and with our seaside location, many people in Aberdeen and Aberdeenshire have seen the impact plastic pollution is having on our local environment.
"I have written to Zero Waste Scotland to urge them to make a date to consult face-to-face with people of the north-east.
"It is ludicrous to expect people to travel to Dundee or Inverness to get involved in such an important matter."
Under the bottle deposit scheme, people would be charged a small additional sum when buying certain recyclable products.
This would then be refunded when they return the empty bottle or package to a shop or designated drop-off point.
Similar initiatives are used in several other countries and have been shown to reduce litter and increase the quality of recycled products.
A senior spokesman for Zero Waste Scotland said: "We are delighted that such a strong desire has been expressed on behalf of the citizens in Aberdeen and Aberdeenshire to engage on how a deposit return scheme could work best for Scotland.
"In addition to our currently published programme of events, we are continuing to explore options to add to this programme and are keen to work with partners of all types to identify suitable opportunities.
"As part of this, we will commit to host an event in the Aberdeen and Aberdeenshire area before the public consultation comes to a close."
He added: "Zero Waste Scotland also plans to host a webinar where anyone who can't make it to one of these events can learn more what deposit return could mean for Scotland."
The public consultation runs until September 25 and feedback can be submitted at consult.gov.scot