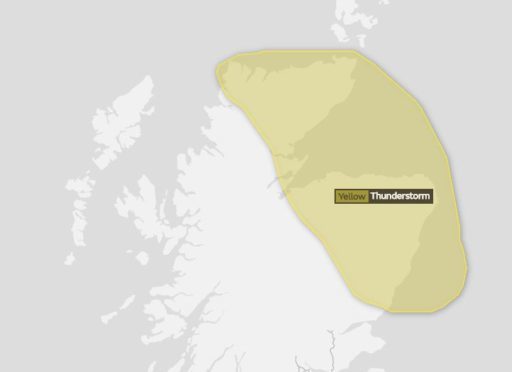 People in the north and north-east have been warned to heed safety advice as thunderstorms descend on the region tonight.
A yellow warning, released by the Met Office, has advised people to take extra precautions when outside between 2am and 2pm tomorrow.
Last night a dramatic thunder and lightning storm lit up the skies in the early hours of the morning as a huge storm passed over the north-east.
After all this lovely weather a @metoffice YELLOW warning for #Thunderstorms has been issued across parts of the north east tomorrow, 2am to 2pm. Please #DriveSafe & #TakeCare if out! More info here: https://t.co/AcjQVVBto2 ⛈️ pic.twitter.com/oAIAorm6h3

— BEAR NE Trunk Roads (@NETrunkRoads) July 27, 2018
Hundreds of people took to social media posting pictures and videos of the weather.
Across the rest of the UK areas are experiencing a heatwave dubbed 'Furnace Friday'
The extreme hot weather has warped roofs, sparked devastating wildfires and unleashed transport chaos as the UK swelters in the fourth consecutive day of temperatures above 30C this week.
Temperatures reached a stifling 35C at Heathrow Airport in London yesterday, beating the hottest temperature of the year so far by almost 2C.
Yellow Warning of Thunderstorm affecting Scotland (Highlands & Eilean Siar) https://t.co/M18Dc8qvqj pic.twitter.com/wYBctYZtzg

— Met Office warnings (@metofficeScot) July 27, 2018
Meanwhile, thunderstorms are forecast to batter parts of the UK, prompting the Met Office weather warning for flooding causing transport disruption and damage to homes.
Latest weather prediction models show temperatures will creep above 20C in almost every region, including Scotland, where only parts of the north-east might not reach those heights.
Some flooding of a few homes and businesses likely, leading to some damage to buildings or structures in the Highlands and Eilean Siar.
Motorists are being urged to take care while they drive, as hail, decreased visibility, sudden gusty winds and lightning posing threats.