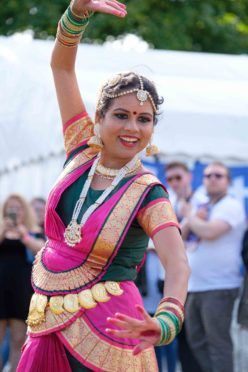 Today's Aberdeen Mela event has been cancelled due to bad weather.
The festival, due to take place at Westburn Park, was called off earlier this morning.
A forecast of heavy rainfall and powerful gusts of winds resulted in organisers deciding to cancel the event to avoid health and safety risks to visitors.
The event, organised by the Aberdeen Multicultural Centre (AMC), was planning to celebrate diverse cultures across the north-east with performances, food stalls and children's entertainment.
Ahashan Habib, Aberdeen Multicultural Centre manager, said:  "Although we were all very much looking forward to this year's Mela Festival, the safety of everyone who would have been here today is of paramount importance to us.
"Taking all of this into consideration we feel that although disappointing for us all, the most sensible decision to take is to cancel this year's event rather than anyone to potentially be at risk."
"We would like thank everyone for their help and support in preparing for this year's event including all the performers, supporters, funders and general public. We will be able to now looking to the future as we will soon start planning for next year's Aberdeen Mela-One World Day."