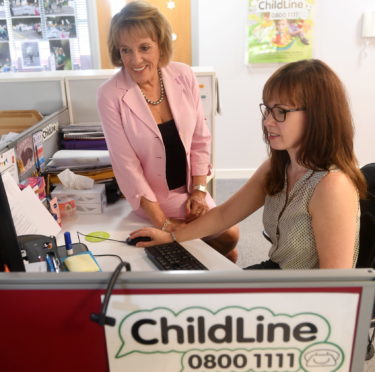 Thousands of teenagers across Scotland are anxiously waiting to open their exam results next week.
And now, the NSPCC has released figures showing an increase in pupils picking up the phone for counselling to Childline.
This year, the support service received an increase in exam-related calls, with 1,200 pupils across the UK picking up the phone, compared to 1,133 the year before.
Reassuring pupils that results "are not the end of the world", Jayne Laidlaw, Childline's Glasgow base manager, has encouraged any pupil worried about what the future may hold to get in touch for confidential support and advice.
She said: "Children and young people can feel incredible pressure during the exam period and this can turn to extreme anxiety around results time, especially if their marks don't match up to their expectations or hopes.
"They can often think these exams represent their last chance to make something of their lives, but this is not the case.
"We have heard from pupils who've had panic attacks and severe stress and fear over their exams and potentially not getting the right grades."
Specially-trained counsellors are always on hand at Scotland's two Childline bases in Glasgow and Aberdeen.
Aberdeenshire Council's head of education, Vincent Doherty said the authority could also help with anyone having concerns.
He said: "We recognise exams are a stressful time for pupils and would encourage them to talk to their guidance teacher or any member of the Senior Leadership Team who would direct them to the most appropriate support."
Dame Esther Rantzen, founder and president of Childline, added: "Whatever your results, there are options and opportunities to make a great future for yourself.
"This is proved by all the successful people who have made their way in life despite being nowhere near the top of their class.
"The important thing during exam results season is to stick together as a family and be as supportive and encouraging to the person waiting to receive their grades and then planning their next steps."
Childline can be accessed by phoning 0800 11 11 or by visiting: www.childline.org.uk