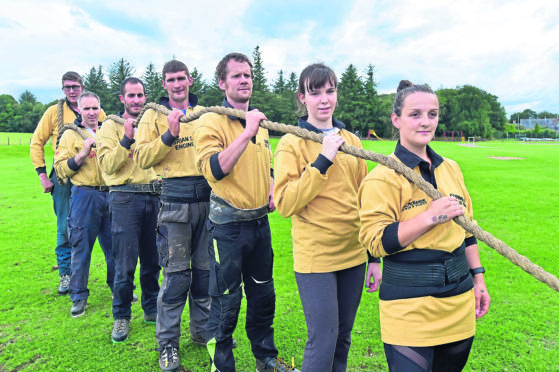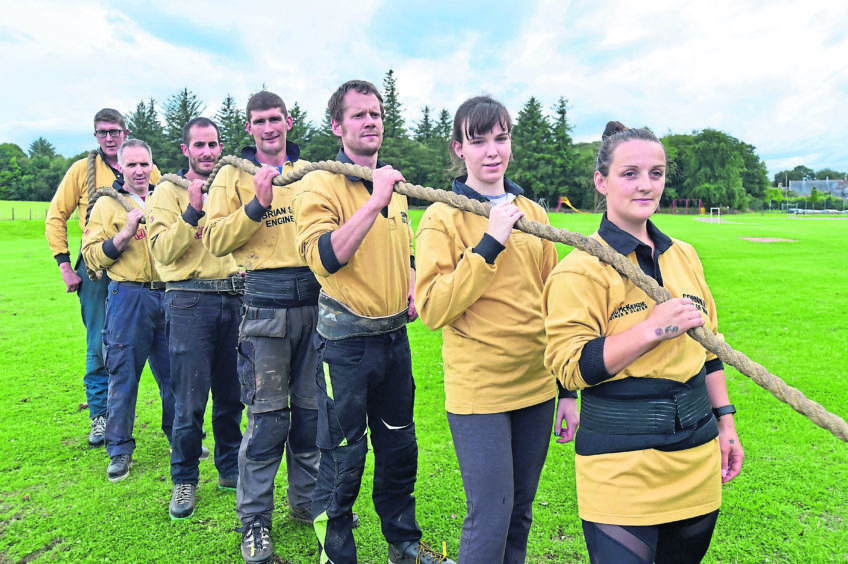 It's a success story on a par with that of Melrose in rugby or Kingussie in shinty.
Indeed, the achievements of Cornhill's Tug of War club could be regarded as even more extraordinary because the tiny north-east village, near Banff, is producing not just national champions, but world-class contenders.
And their coach, mentor and competitor – even at the age of 47 – Dave Mckenzie is one of the most committed characters it would be possible to imagine.
At last month's Scottish Championships in Stonehaven, the Cornhill brigade triumphed in four categories – ranging from 600kg to 720kg – and will now appear at the British and Irish Championships in Bedford on August 11 and 12,
Two of their female members – Dave's daughter Louise and Julie Bannerman from Thurso – are also gearing up to travel to Cape Town to fly the Saltire on the global stage from September 19 to 23.
It's a genuinely uplifting story and Cornhill have blazed a formidable trail in domestic action for several years, fuelled by the exhortations, expertise and example of their dynamic driving force.
As he said: "There is no secret to our success. You have to work hard to get anywhere in this sport and you have to build up a teamwork, which doesn't happen in weeks or months, but takes years.
"We train on Tuesdays and Thursdays at the Cornhill playing fields and we have people aged between 15 and their late 40s involved at the moment.
"Some people have the idea that tug of war is just about strength, but there is so much more to it than that. There are all manner of different weight categories, but it really is about everybody pulling together.
"In recent years, we have represented Scotland throughout Europe, from Italy and Holland to Switzerland and Sweden, and we take a lot of pride in what we do.
"That helps explain why these men and women are so dedicated and why they have enjoyed so much success."
The Scots will be among the favourites in Bedford, but Davie is one of life's pragmatists. He knows the schedule will be fierce and the rivalry between the different combatants all-encompassing.
He added: "On the first day of action, you are representing your country and we will be chasing a medal.
"On the second day, it will be all about clubs and, once again, Cornhill will be pushing with everything they have got.
"We have set ourselves high standards and we want to live up to them."
Anybody interested in joining the Cornhill club should contact Dave Mckenzie on 07920 519220.