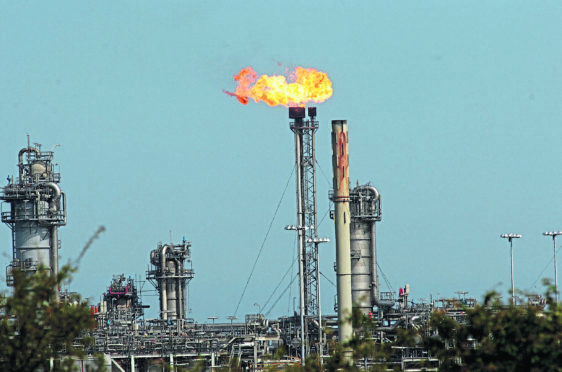 North-east residents have been told to expect flaring and smoke as parts of a giant gas plant are switched-off next week to allow "critical" maintenance to take place.
The work will be carried out at the Shell gas terminal in Fergus and begin on Tuesday, lasting for almost a month.
Notices have already been sent out to villagers who live in the shadow of the massive production facility warning them to expect to see smoke emanating from its flare stack.
Shell said the maintenance at St Fergus requires the complete shutdown of the plant and will help to keep it safe.
Plant manager Steve Morrice has told residents that measures will be taken to minimise the impact and there is no risk to anyone nearby.
He said: "The planned critical maintenance work that we will carry out at the Shell St Fergus Gas Plant will require use of the plant elevated flare intermittently between Tuesday August 14 and Thursday 16.
"Residents will see a smoky flare.
"This activity is in preparation for our annual 'turnaround' at the plant, when we purposefully shut down production to carry out thorough maintenance work.
"That work helps ensure the longevity and safety of the plant, which is a vital piece of North Sea energy supply infrastructure."
Mr Morrice said Shell hoped to have the maintenance work completed by September 9.
The St Fergus site was officially open by Prince Charles in 1982.
It receives gas from the North Sea and Norway before processing the energy for the National Grid and sends the remaining hydrocarbons to the Shell facility in Fife.
Armed police have been stationed there since 2007, having been deployed after the Home Office identified the area as a potential target for terrorists.
A new report by the Carbon Capture Utilisation and Storage Taskforce last month identified the gas terminal as a natural hub for the development of Carbon Capture and Storage, with the potential to ship or export it internationally from Peterhead port.
Anyone with questions about the maintenance work is asked to email John Raine at John.Raine@Shell.com.