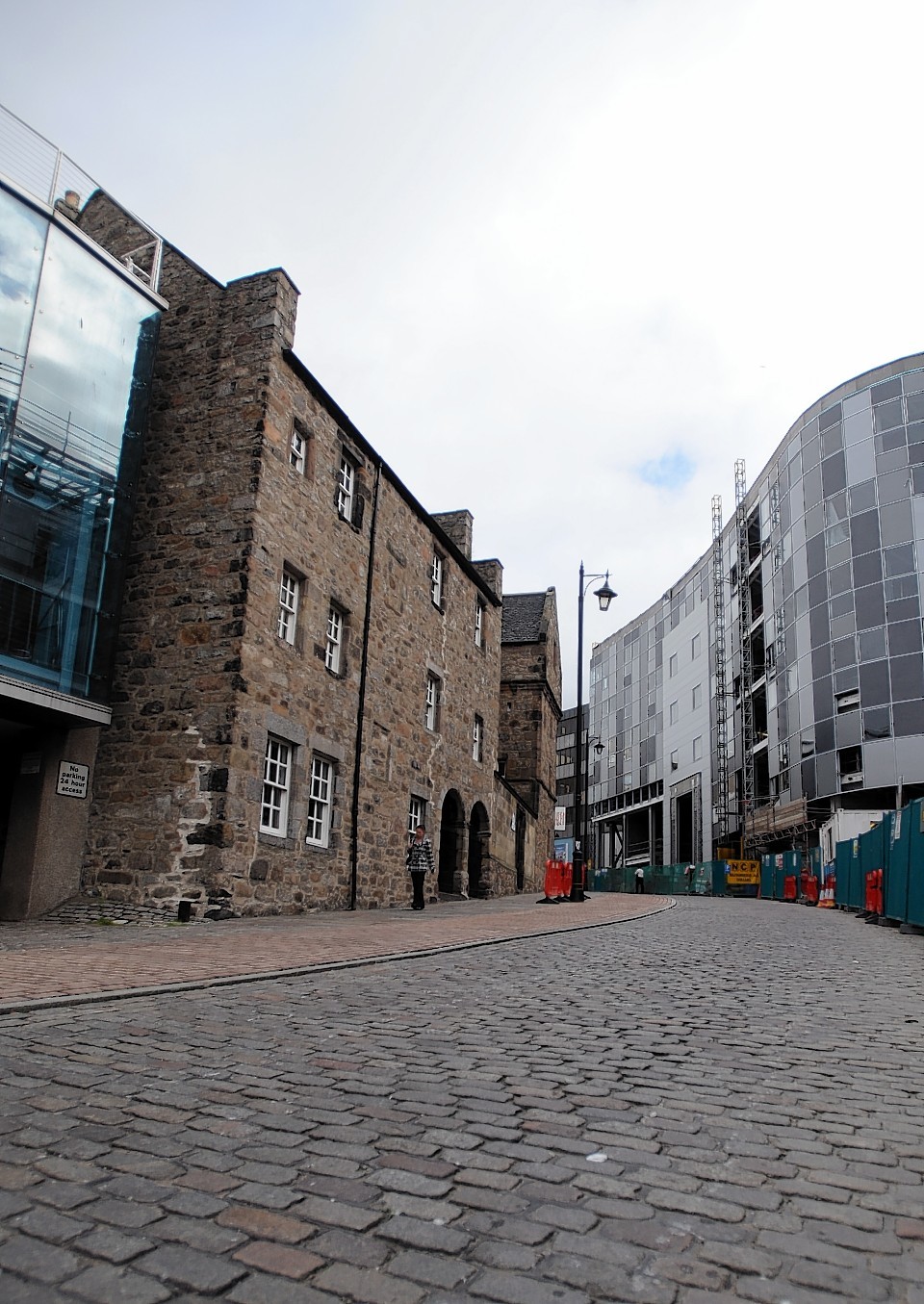 A man has died in hospital three days after being assaulted in an Aberdeen city centre street.
The man – as yet unnamed – was described as being a member of the city's street drinking community.
He was assaulted on Sunday, May 18 on Shiprow, off Union Street, between 9pm and 9.30pm and managed to subsequently make his way to an ambulance.
But on Wednesday the man died in Aberdeen Royal Infirmary.
It is not yet known whether the man's death days later is related to the assault, which happened outside the Aberdeen Maritime Museum.
The car park to the side of Malone's Late Bar on the street and the back alleys between Adelphi Lane and Shiprow are said to be known hangouts for many of the city's street drinkers.
Labour councillor for the Harbour area, Nathan Morrison, said: "I don't know the circumstances around the assault but the area is quite safe, I have never had any problems there and I live in the Castlegate.
"Shiprow has got a 24-hour gym, it's got a hotel and the traffic from the pubs.
"A good bit of the street drinkers do tend to hang out there and in the car parks there, and on Adelphi, but they never really hassle anyone or anything like that."
He added: "I stress that it's very unusual for the area. The area from my knowledge, always seems safe. I have frequently gone up it working in my trade union office. I have never heard or seen anything.
"Any witnesses or anybody that can help or knows anything should come forward."
Last night a Mastrick man on Shiprow, who turned to drinking on Aberdeen's streets after the death of a family member, said: "It's very sad. I've met quite a few of the drinkers here but personally I don't know them all. I didn't hear anything from anyone. I wasn't here on the night."
The man – who did not wish to be named – said: "I really hope they get whoever assaulted him."
Labour Harbour councillor Jean Morrison said: "Obviously these things are tragic, it's really sad, but anyone who was around the area should contact Police Scotland."
SNP councillor for the area, Andrew May, said: "Any man's death at any time is regrettable, no matter where, who or how. I always regret to hear of the death of a human being."
A police spokesman commented: "It is believed there were a number of people in the area at the time who may have witnessed the incident, which took place in the area outside the Maritime Museum, and police are appealing for these individuals to come forward."