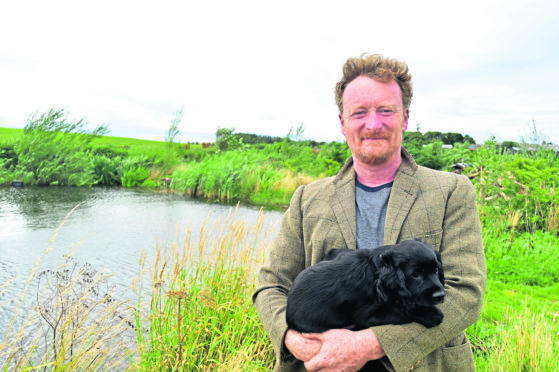 A man has lodged plans to build quaint hobbit homes at a proposed campsite in the north-east.
Landowner Jamie Menzies has applied for planning permission for two holiday homes and a couple of wigwamsn.
Inspired by the Lord of the Rings films, and similar tourist attractions in New Zealand, the site would be promoted as a tourist destination with a focus on local farming and produce.
Drawings submitted with the plans show the two person hobbit houses would have a kitchen, living room and a bedroom with an attached en-suite.
They would be built on farm land at Mid Clochforbie, Turriff, if approved.
Mr Menzies said: "The plan is to have hobbit houses like in the films the Lord of the Rings.
"In the movies, the hobbit houses are in the Shire and we live in Aberdeenshire so it ties in.
"It's also like the old Scottish houses sunken into the ground.
"Hopefully they will be the same round doors, the little chimney, grass on the roof and make it quite quirky and original.
"I wanted to have a campsite and the tourism spot here and thought that along with the North East 250 this could hopefully bring in some farm tourism to the area.
"It should appear like you've just stumbled across it.
"Having the site beside the water, ponds with fish, your own little world with a wood burner and the basics – a place to get away from the modern world.
"It will be something different which will pull people to the area."
The proposed glamping site, aimed at glamourising camping, has three large ponds surrounding the grounds.
A road which would wind past the four unusual homes will lead to car parking for visitors available on site.
The Lord of the Rings franchise which focuses on the creatures who live in these semi-underground homes is popular worldwide.