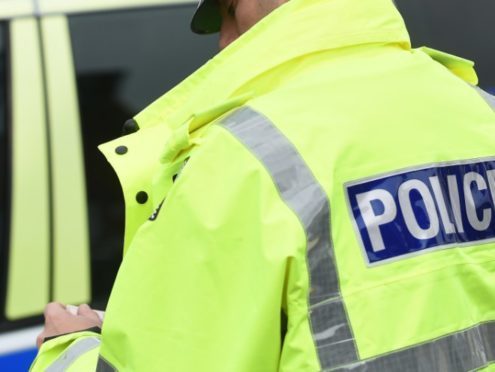 An Aberdeenshire community has been left in shock following the death of a Mearns Academy pupil this weekend.
Police and ambulance teams were called to a home in the Fourdon area in the early hours of Sunday morning after reports a 15-year-old boy had fallen ill.
The youngster was taken to Aberdeen Royal Infirmary for emergency treatment, but he later died.
Last night, it was understood the death was drug related.
Detective Inspector Stewart Drummond, who is investigating the death, said no suspicious circumstances have emerged from the early inquiries.
He said: "Our thoughts are with the family and friends of the boy at this sad time.
"This is a tragic incident and we are supporting the family as our inquiries progress.
"The death is being treated as unexplained, but there is no thought to be any suspicious circumstances."
A spokesman for Aberdeenshire Council said measures are being put in place to assist the child's classmates when they return to their studies tomorrow.
He said: "Clearly this is a tragic incident which has saddened us all and our thoughts are with the young man's family and friends at this point.
"We are putting arrangements in place to support the school community, who will be shocked and saddened by this news at the start of the new term.
"Support and advice will be made available to any pupils or staff who need it."
Mearns councillor George Carr said: "This is truly a horrible tragedy for the family of this young man, the local community and the school, and my thoughts go out to everyone involved.
"Incidents like this can really send shockwaves through local communities and sadly I'm sure this will be no exception.
"Mearns Academy is a fantastic school with a brilliant leadership team and I am sure they will be doing all they can when the children return to school for the new term to help them, and the school's staff, through this very sad time.
"My heart goes out to friends and family of this poor pupil."