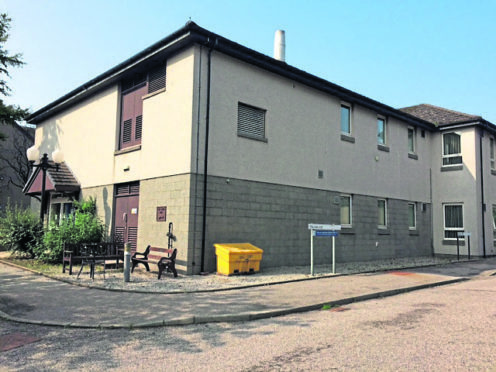 Plans were announced yesterday to build a new centre for mental health services for children in Aberdeen.
Mental health waiting times for young people in Grampian were recently revealed as the longest in Scotland with children and teenagers waiting almost six months for appointments.
NHS Grampian insisted it was striving to meet the government target but that it was limited by "capacity" issues.
However, the health board has now announced plans to create a new outpatient Centre of Excellence for Child and Adolescent Mental Health (CAMHS) in the city.
The Scottish Government has granted £1million to support the redevelopment and upgrading of the former Links Unit at the City Hospital so that it can house the new facility.
And the building will give additional space for more staff which could help reduce waiting times for children.
The service for children in Aberdeen and Aberdeenshire is currently spread across three sites in the city.
However, the new facility will bring these three CAMHS services for children aged 0 to 18 years together under one roof.
The Rowan Centre in Moray will also be closely linked to the new service.
NHS Grampian said it has already begun working with designers on the redevelopment of the building.
Dr Lynne Taylor, clinical director of the Child and Adolescent Mental Health service, said: "It's going to be quite a transformational change for the child and adolescent mental health service.
"It's about providing a seamless service for children aged 0 to 18 years with a mental health difficulty, and them being able to be seen in the one building.
"The new building also allows us the space to recruit additional staff which is very much needed to help us more effectively meet rising demand."
Dr Taylor said the new site would help improve the experience for patients and their families attending appointments.
She added: "We very much want it to feel like having a mental health difficulty is no different to having a physical health difficulty."
The facility will be over 2000 square metres across two floors and will include video conference facilities enabling closer working with education and social work teams.
Jane Fletcher, Head of Hosted Mental Health & Learning Disability Services for NHS Grampian, said: "This is fantastic news and a pivotal moment in our work to redesign a modern child and adolescent mental health service for Grampian."
The new centre is expected to be open by spring next year.
The health board aims to employ 25 new members of staff over the next five years in a bid to reduce waiting times.
MSP Mark McDonald said: "This funding is a welcome boost for mental health services in the north-east.
"I look forward to seeing the project take shape, and that young people in Grampian will soon benefit from a state of the art facility."