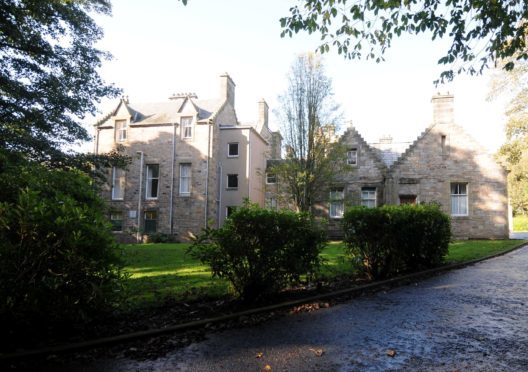 An Aberdeenshire care home has been reprimanded for failing to give an ailing pensioner enough painkillers.
Inspectors have also criticised Balmedie House – which is run by the Church of Scotland's Crossreach care department – for the deteriorating standard of its decor.
The failings, highlighted in a newly published report by the Care Inspectorate, were said to have been at odds with the general quality of care found at the home.
Their report identified the plight of one individual resident who they said had been given "inadequate" pain medication as the state of their health worsened.
Staff at the converted mansion were also said to have failed to take notes on the needs of the person as their condition became more critical.
Employees were also taken to task for failing to monitor the pensioner's deteriorating "skin integrity".
Inspectors paid a surprise visit to the home, which is located outside the village on the road to Balmedie Beach, at the end of June, at which time there were 28 residents living there.
They listed concerns regarding "chipped paintwork on skirtings", "peeling wallpaper in hallways", and "worn carpets".
Dim lighting in certain parts of the home was also identified as an issue that had widespread implications for residents.
The reports authors note: "We identified that some areas of the home were poorly lit.
"Information boards contained numerous pieces of important information for residents to access but due to poor lighting in places, reading this information would be challenging.
"The area around the phone box was dark and it would have been difficult for some residents to identify the purpose of this area and enable independent access.
"A full assessment of lighting should be completed and action taken to ensure all areas of the home are lit appropriately."
Inspectors did, however, praise staff at the home for their "warm and friendly interaction" with its residents.
The report added: "We observed a carer reading to a small group of residents and we saw how enjoyable this was for the participant."
Balmedie House was also commended for having "an important role in the community", with residents encouraged to join a local walking group and enjoying links with local schools.