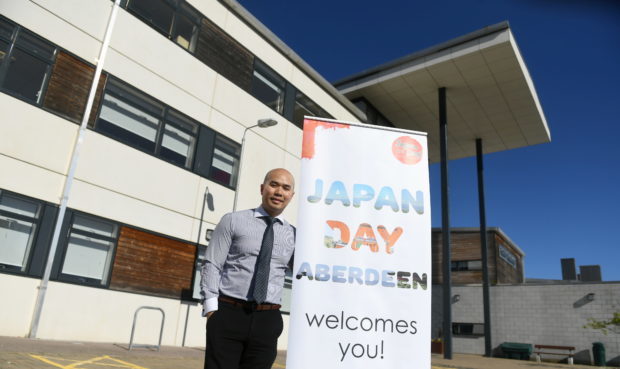 Sunday's Japan Day celebrations in Aberdeen broke attendance numbers with 3,623 visitors – up 60% on last year.
A range of activities were on offer at Cults Academy including calligraphy, origami and traditional tea ceremonies.
Chief organiser Preston Gan said: "I am very proud, deeply grateful and thankful to each and every volunteer that has supported me over the years to date, given up their time and put aside their personal commitments to help us as an organisation achieve so much.
"The hard work of this year's volunteers, aged between 14 and 81 years of age, was visible in every aspect of Japan Day.
"I am confident that visitors enjoyed the day and that they will have been inspired to take a piece of Japanese culture and heritage home to friends and families."
The event was opened by Masami Fujimoto, acting consul general of Japan, who said: "Sunday's event was a wonderful demonstration of the strong and ongoing connection between the north-east of Scotland and Japan.
"Following the success of this event I hope that we can continue to inspire and work closely together."