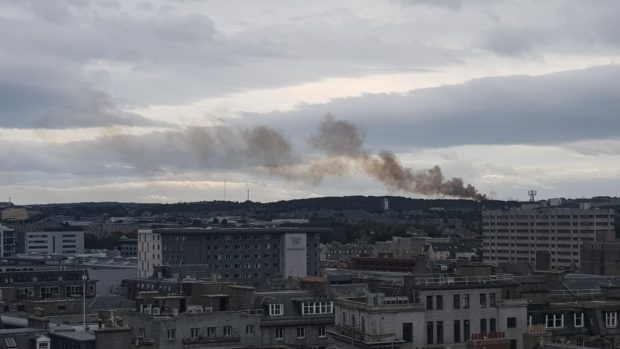 Fire crews were sent to the Gramps at Kincorth this evening with yet another wildfire breaking out.
A spokeswoman said three engines were at the nature reserve this evening, working to put out the flames.
More than 10 gorse fires have broken out at the site over the last week.
Fire teams say they have found "no evidence of criminality" to suggest they are being set alight deliberately.
Police patrols increased at Aberdeen Gramps after spate of fires